The renowned scenic beauty and observance of each changing season in Kyoto sharpen the aesthetic of its venerated artisans.
Over many centuries Kyoto has amassed a rich heritage of culture and beauty that is clearly evident in its architecture, performing arts, festivals, and traditional ceremonies. The changing seasons colorfully embrace the city with blooming flowers, sparkling rivers, and majestic mountains.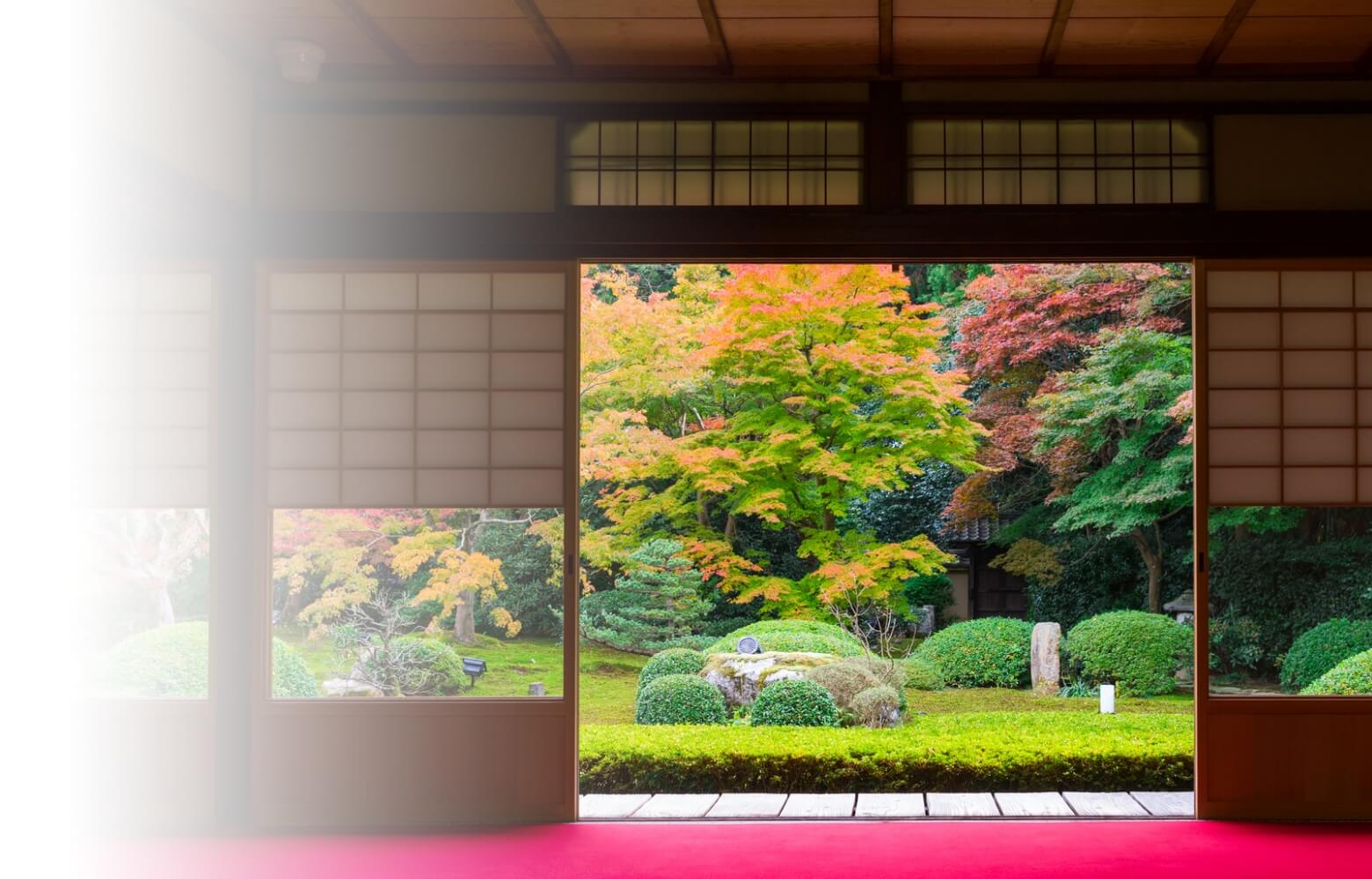 The Draw of Spring
Spring is a time to enjoy cherry blossoms bursting into being throughout Kyoto.
Elegantly attired in colorful kimono with ornamental hairpins, the maiko, apprentice geisha,
add another touch of color to Kyoto's spring.
Come May, the moss in the rock gardens and new leaves on the trees take on a more vibrant green hue.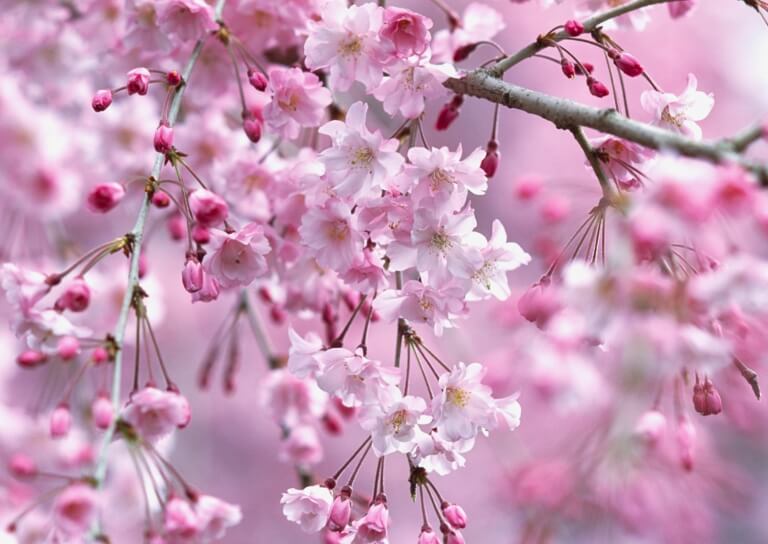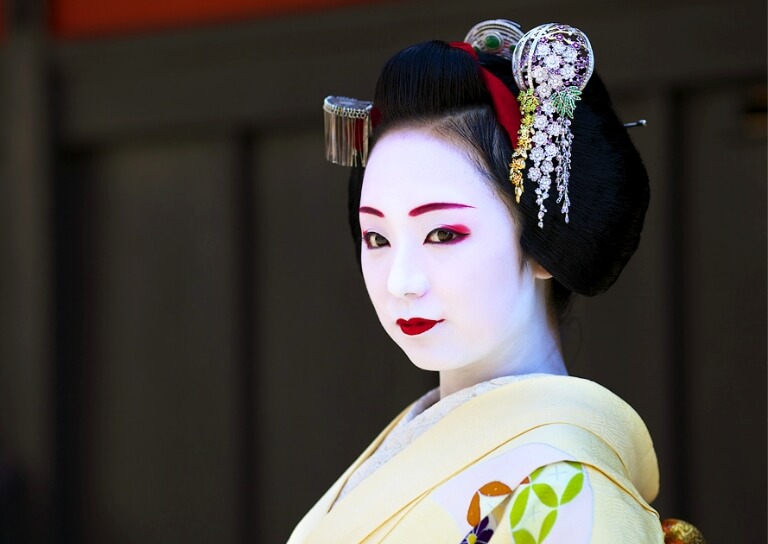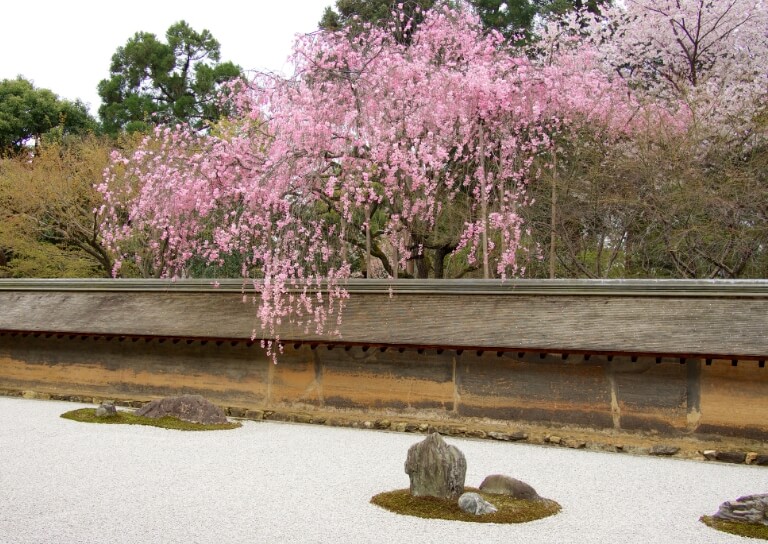 The Beat of Summer
Summer in Kyoto is symbolized by the Gion Festival's undulating, rhythmic procession.
Lavishly decorated floats parade the city's main boulevards to the accompaniment of lively traditional festival music.
In this season of sharply defined shadows cast by the strong sun,
the wooden decks erected along the rivers offer a cool respite from the heat.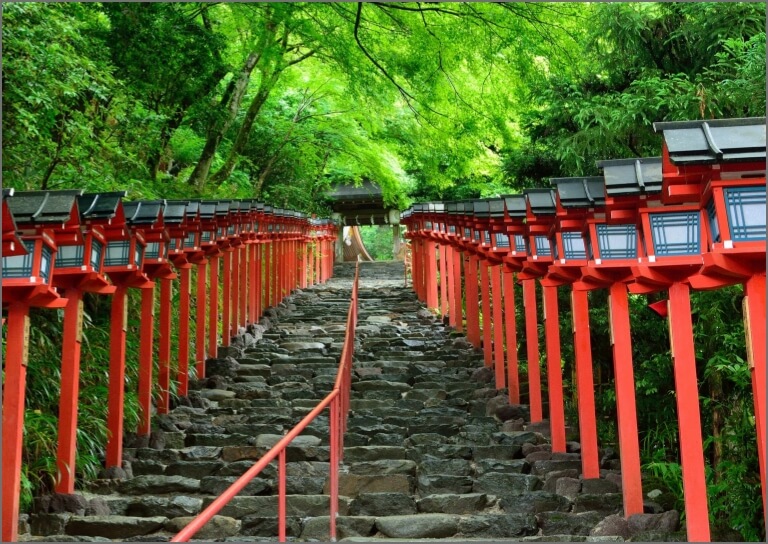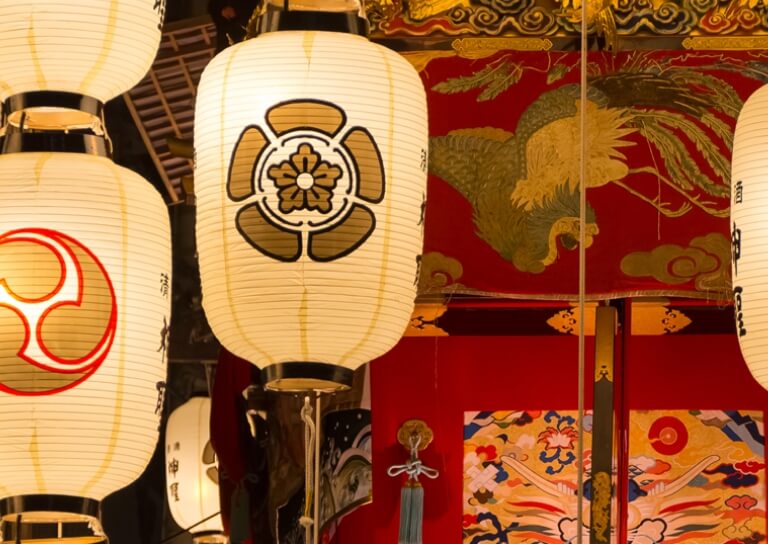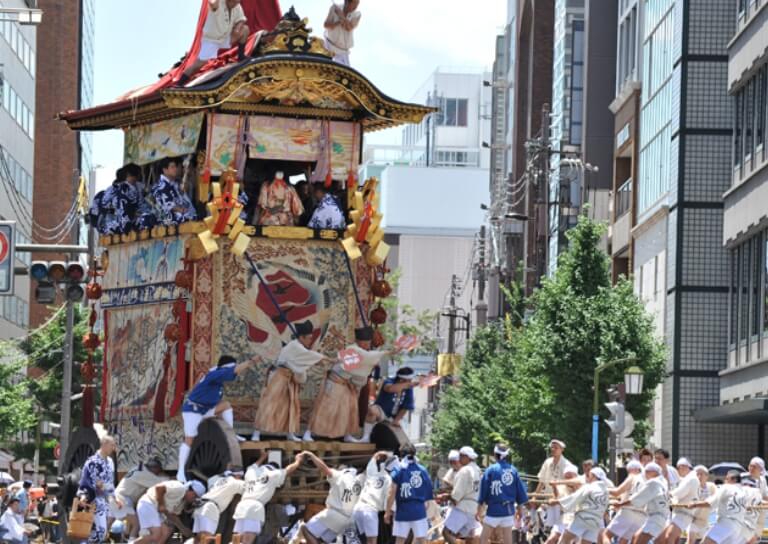 The Burst of Autumn
Kyoto is known for the gorgeous waterway that wends through the city,
and one of the unique pleasures of autumn is viewing the looming harvest moon's fluttering reflection in the water.
The Jidai Matsuri, the "Festival of the Ages", features a procession that unfolds like a historical picture scroll,
with beautiful and rare costumes that dazzle the eye.
In late autumn, the fiery crimson foliage that enrobes the mountains and gardens is indescribably beautiful.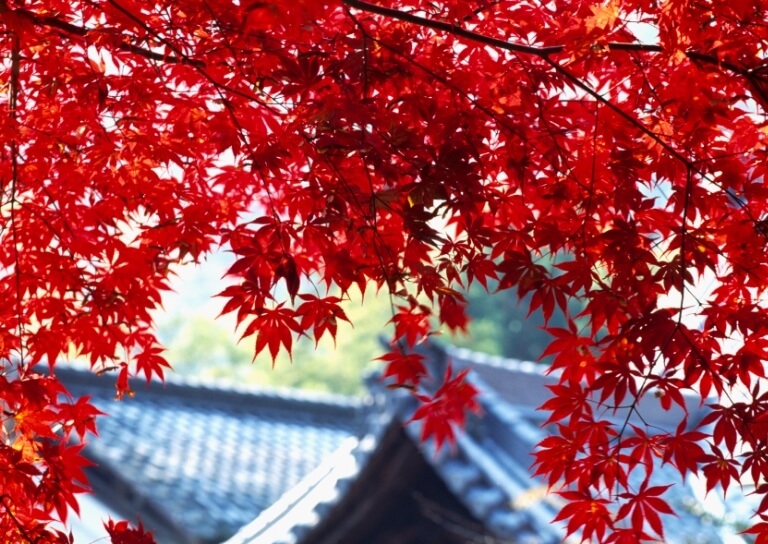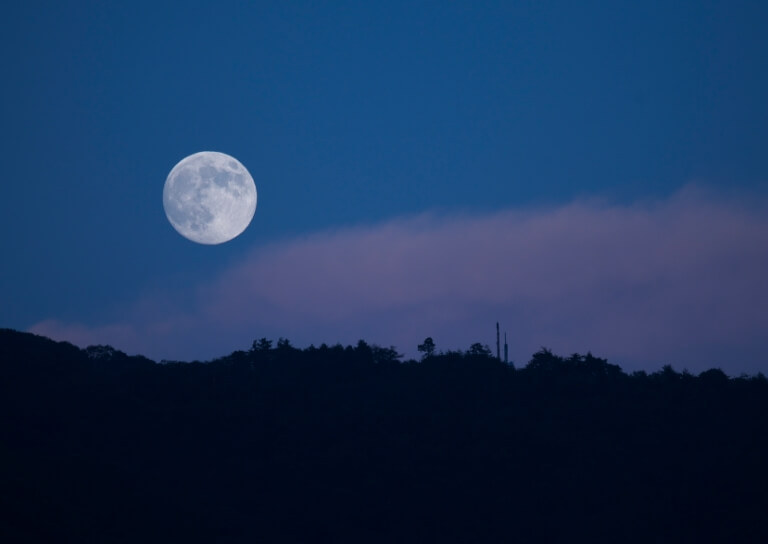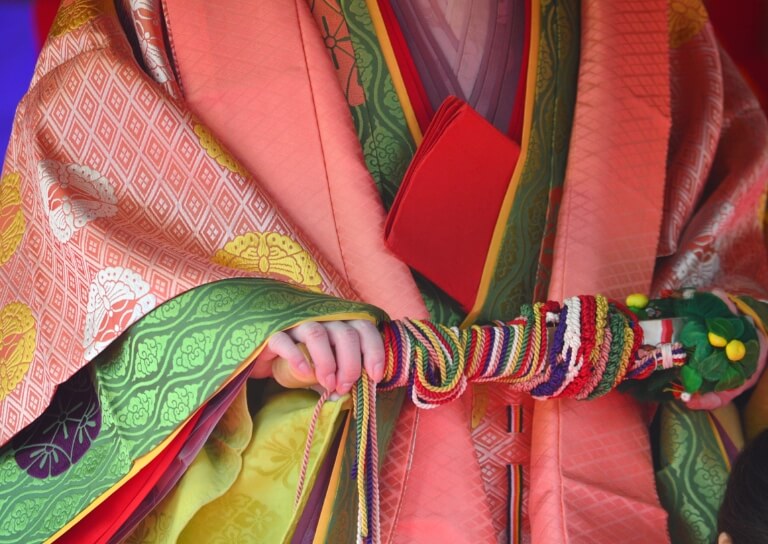 The Tranquility of Winter
The starkness of winter spotlights the exquisite, unequaled craftsmanship that characterizes Kyoto's structures,
while elaborate New Years preparations take us inside, to appreciate it once again on another level.
Familiar vistas are completely transformed by snow into a silvery world that fills the senses.
When red and white plum blossoms appear and their scent rides the air, we know that spring is not far off.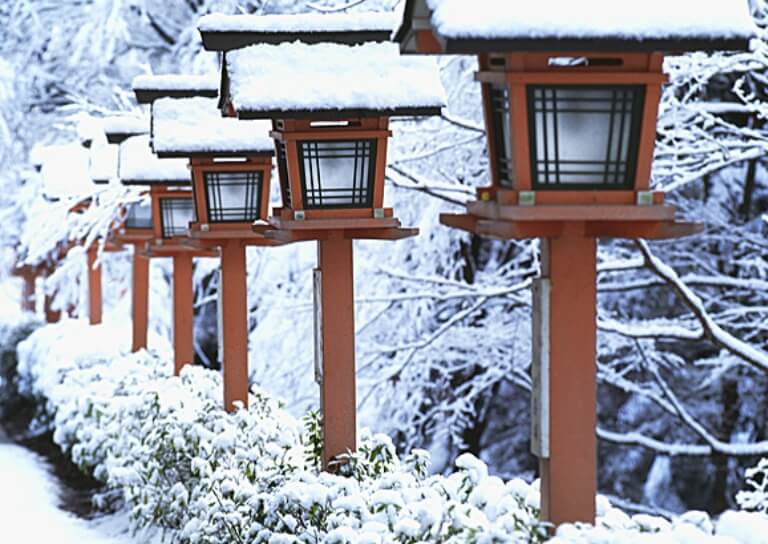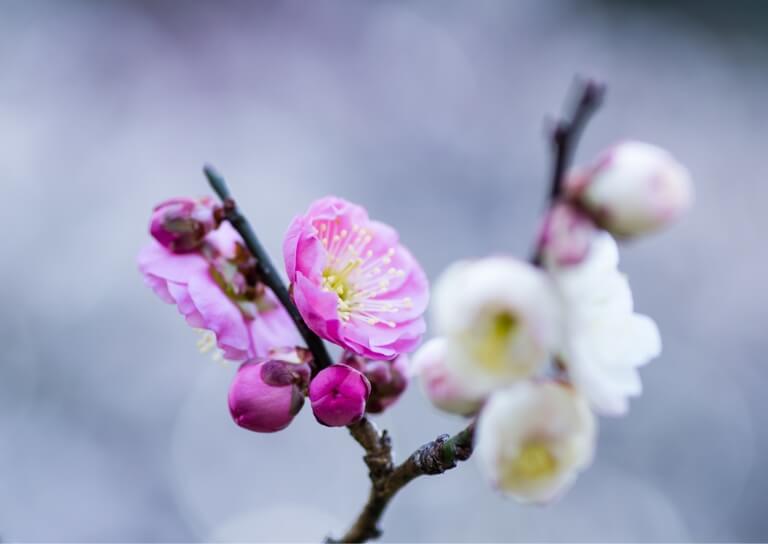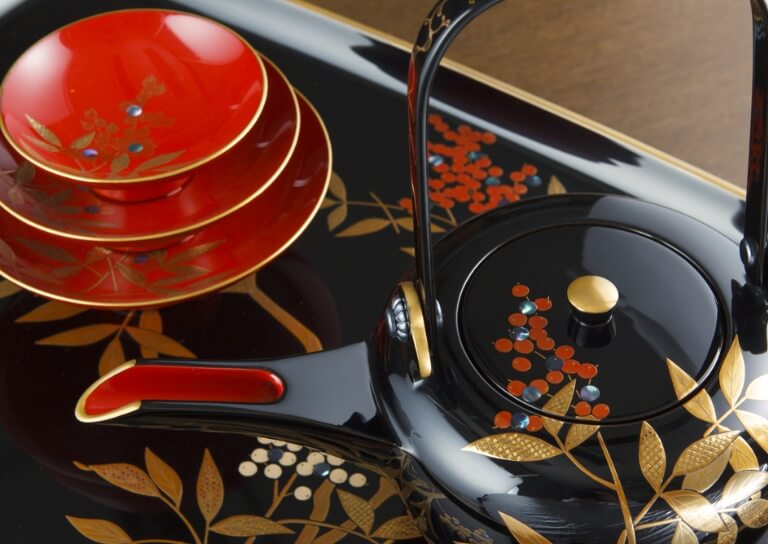 The charm and allure of Kyoto's 4 seasons | The World of Kagayoi