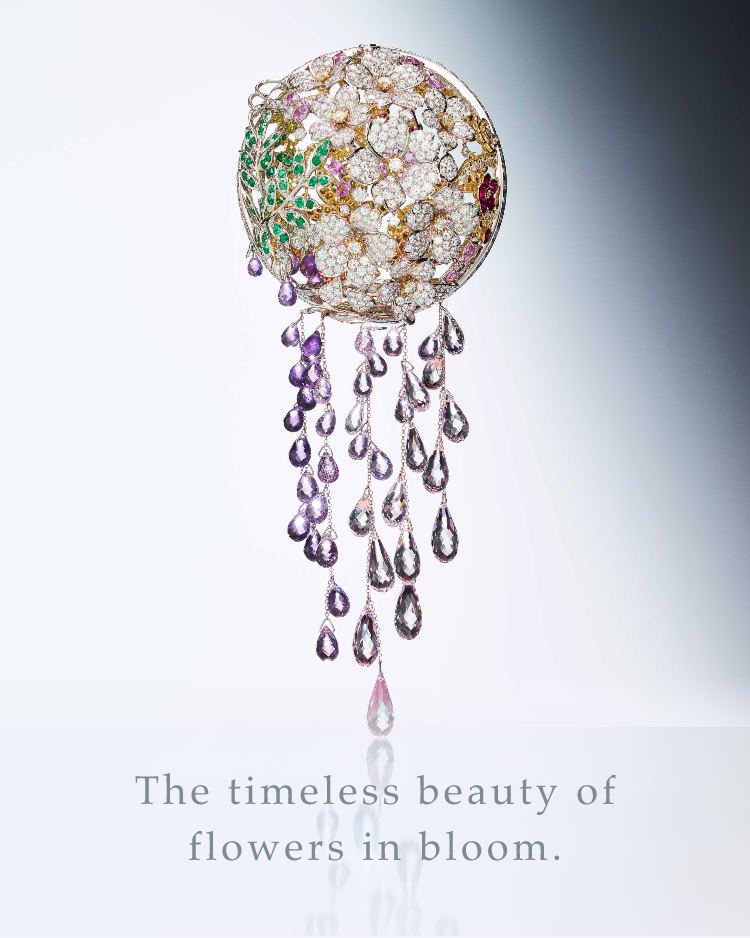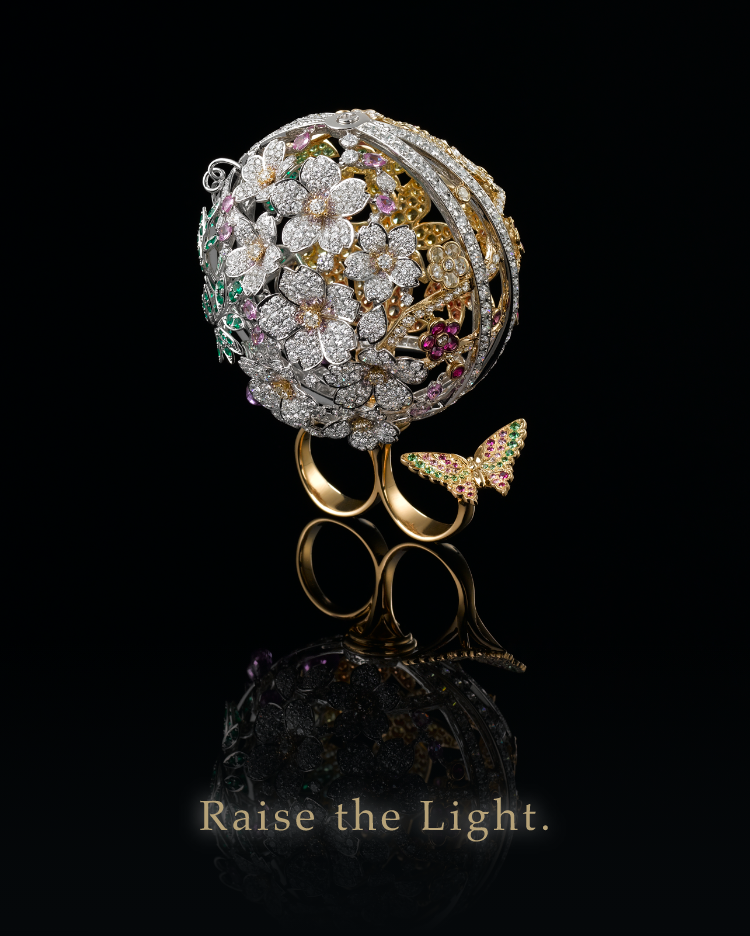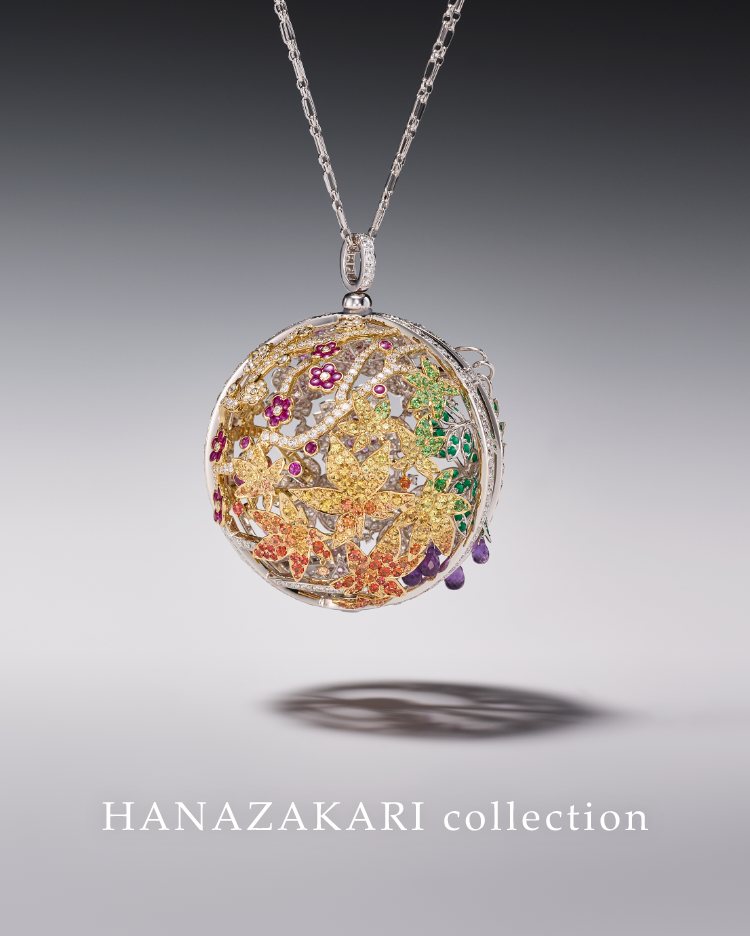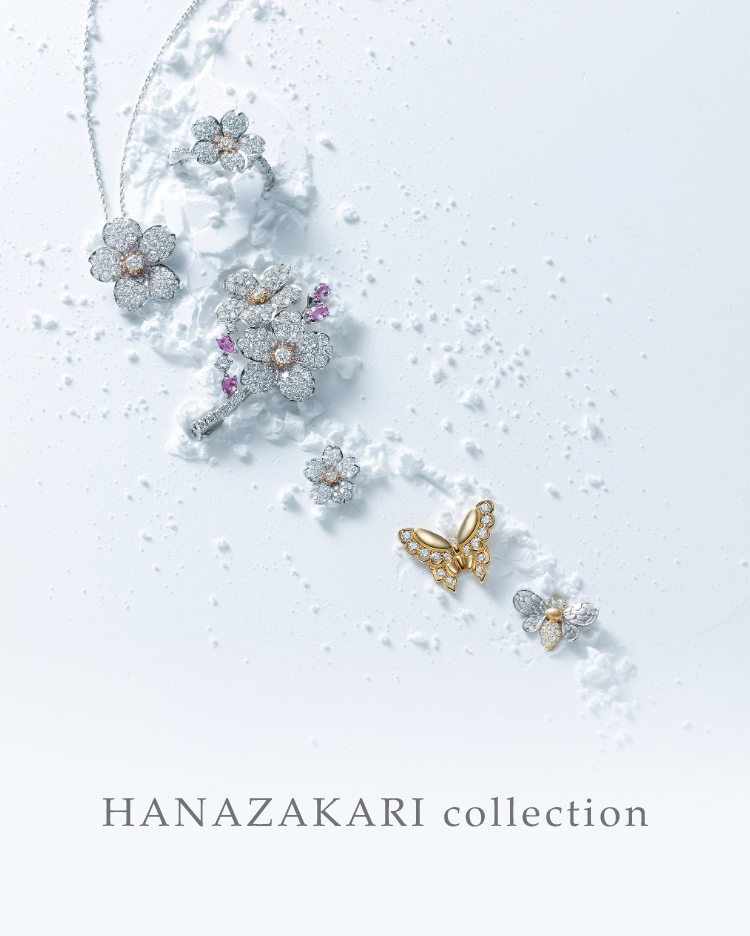 HANAZAKARI collection
The beauty of flowers in full bloom, now and forever. Each in its own way, the flowers that come to bloom at the height of every season around Kyoto's Imperial Palace burst with beauty. The sensibility of Kyoto's residents, who from time immemorial have cherished their connection to the change of seasons; the Hanazakari Collection expresses the modern living spirit of their love.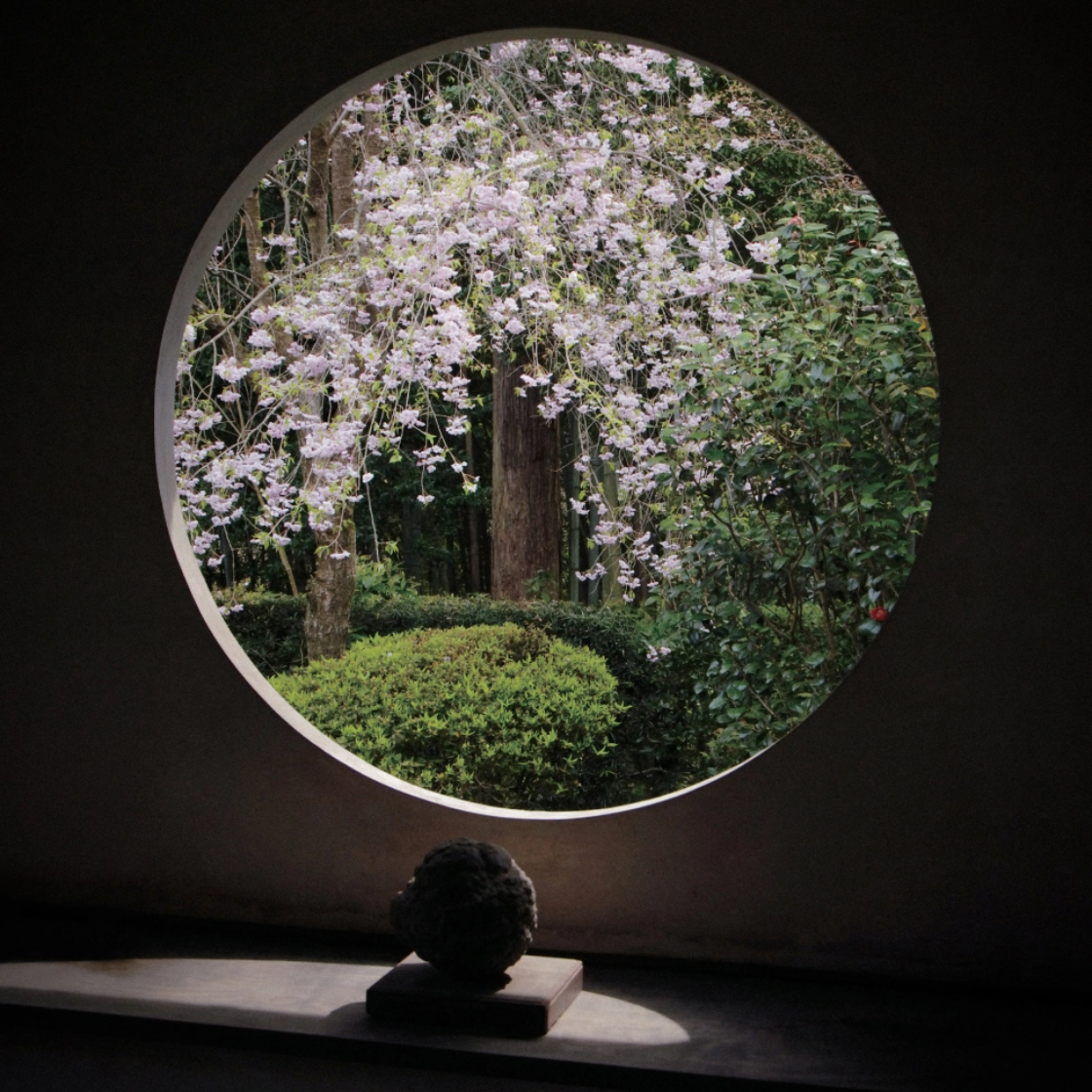 Flowers of the Four Seasons
Winter plum blooms with a delicate loveliness. Spring cherry blossoms with a pale pink elegance. The lightness of summer wisteria floating on the wind, offering a graceful contrast between leaf and flower. The many gradations of color as autumn maple leaves turn from green to brilliant red.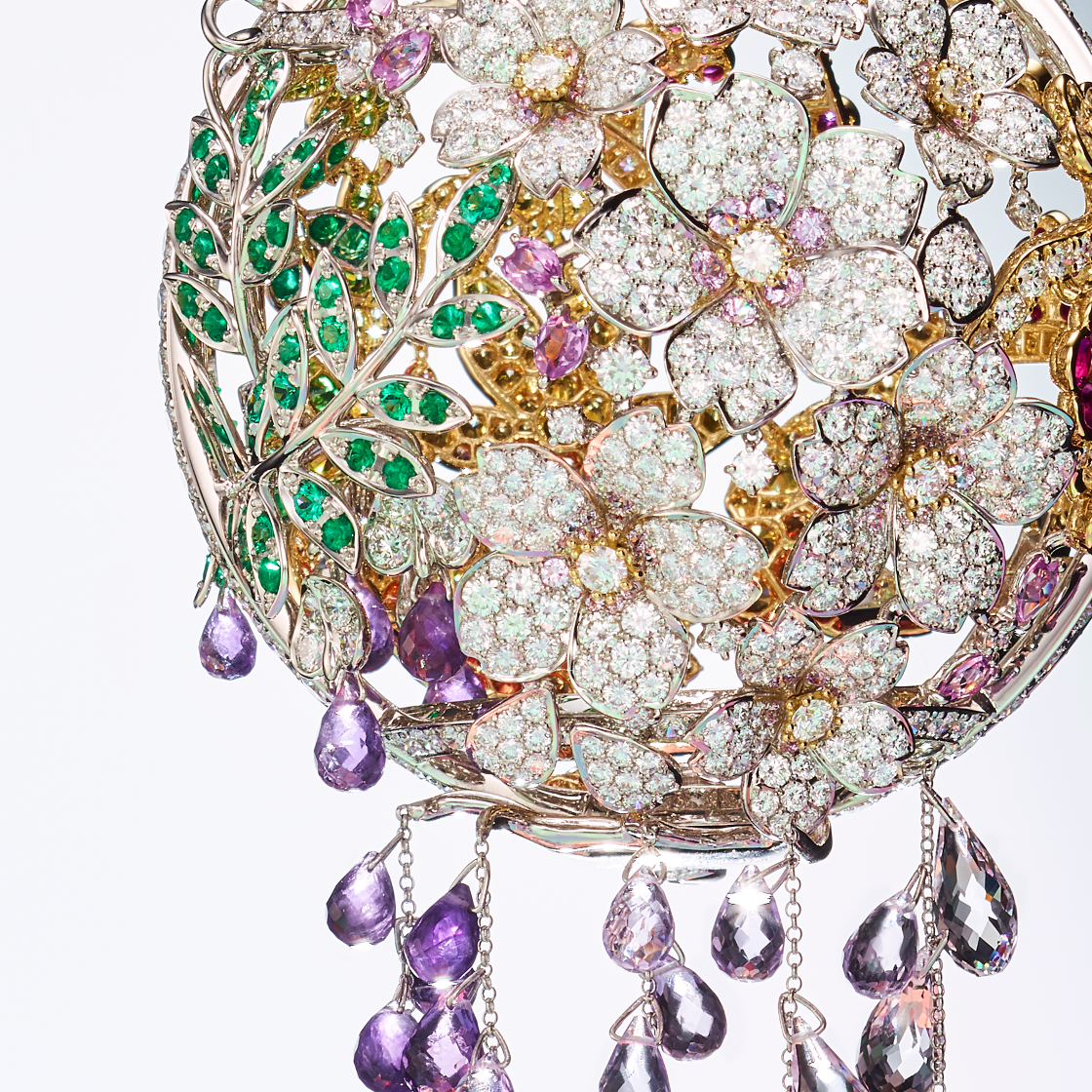 Kanzashi —
As free in form as we are today
The Kanzashi series gives classic splendor a modern interpretation as jewelry that can transform freely from ring to pendant.

Its spirit reflects IMAYO's own, going to its roots as a shop solely devoted to beautiful accessories; creating a path for gifted artisans to draw in the beauty of nature about them and recreate it with exacting quality in blazes of miniature spectacle. In these pieces the beauty of each season is contemplated from every angle. Kanzashi contains an overflowing gorgeousness in settings whose intricate crafting speaks of delicacy and refinement in a way that could only be the reflection of its special time and place of creation.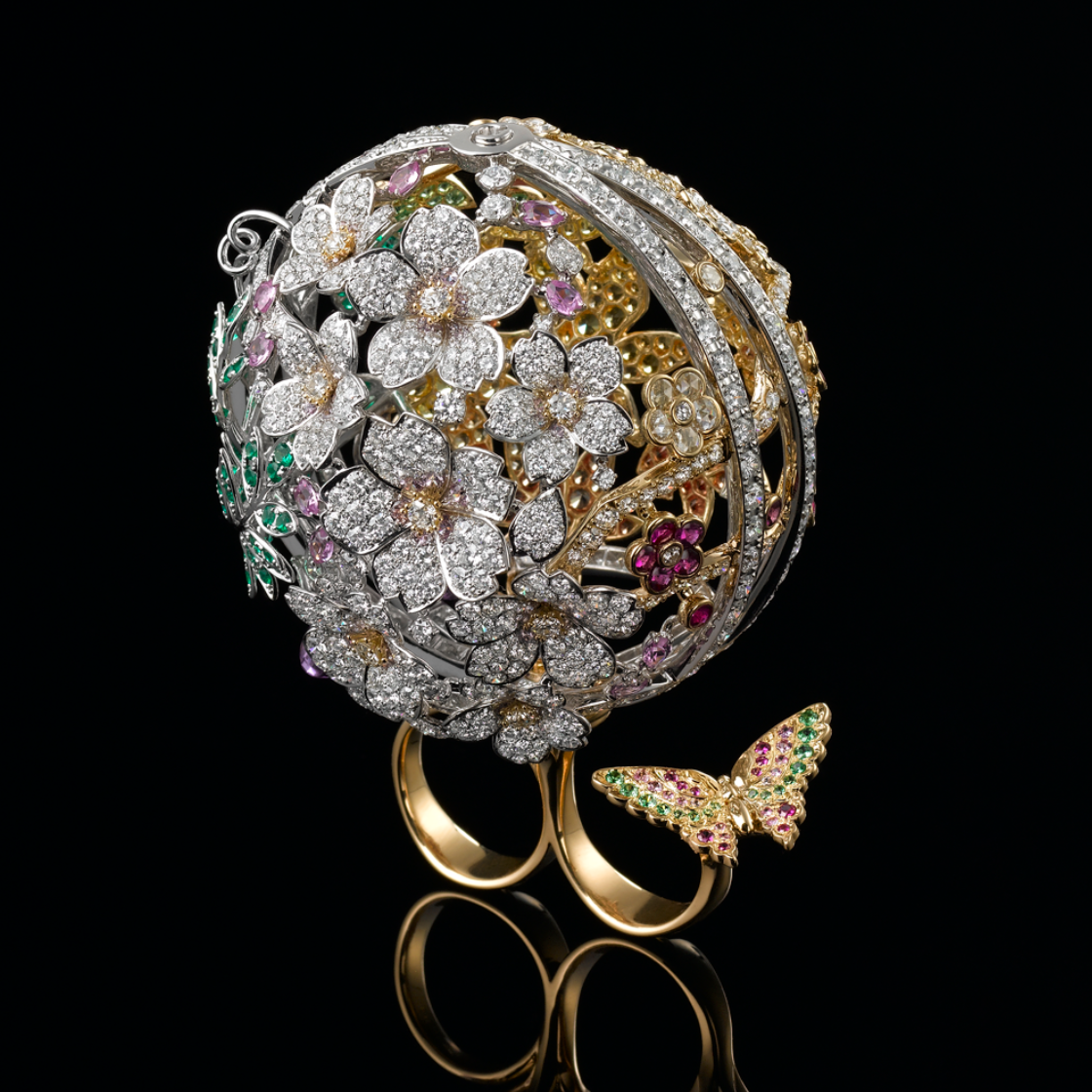 The bloom of the flower, the song of the bird — feeling nature course through the senses, and loving it… How could this be any different now than it was from the beginning of time? A jewelry collection designed with this love at its heart can focus and sharpen those feelings in the one who wears it.