The Brilliance of Carefully Selected Gemstones
Imayo procures gemstones directly from the source. Our highly experienced buyers carefully select each individual stone according to strict criteria. In addition to the beauty of the cut, we also select stones for their power to impress, a factor that cannot be expressed by a grade or number. The exceptional brilliance of "Kagayoi Quality" is visible from the center stones to the smaller side stones.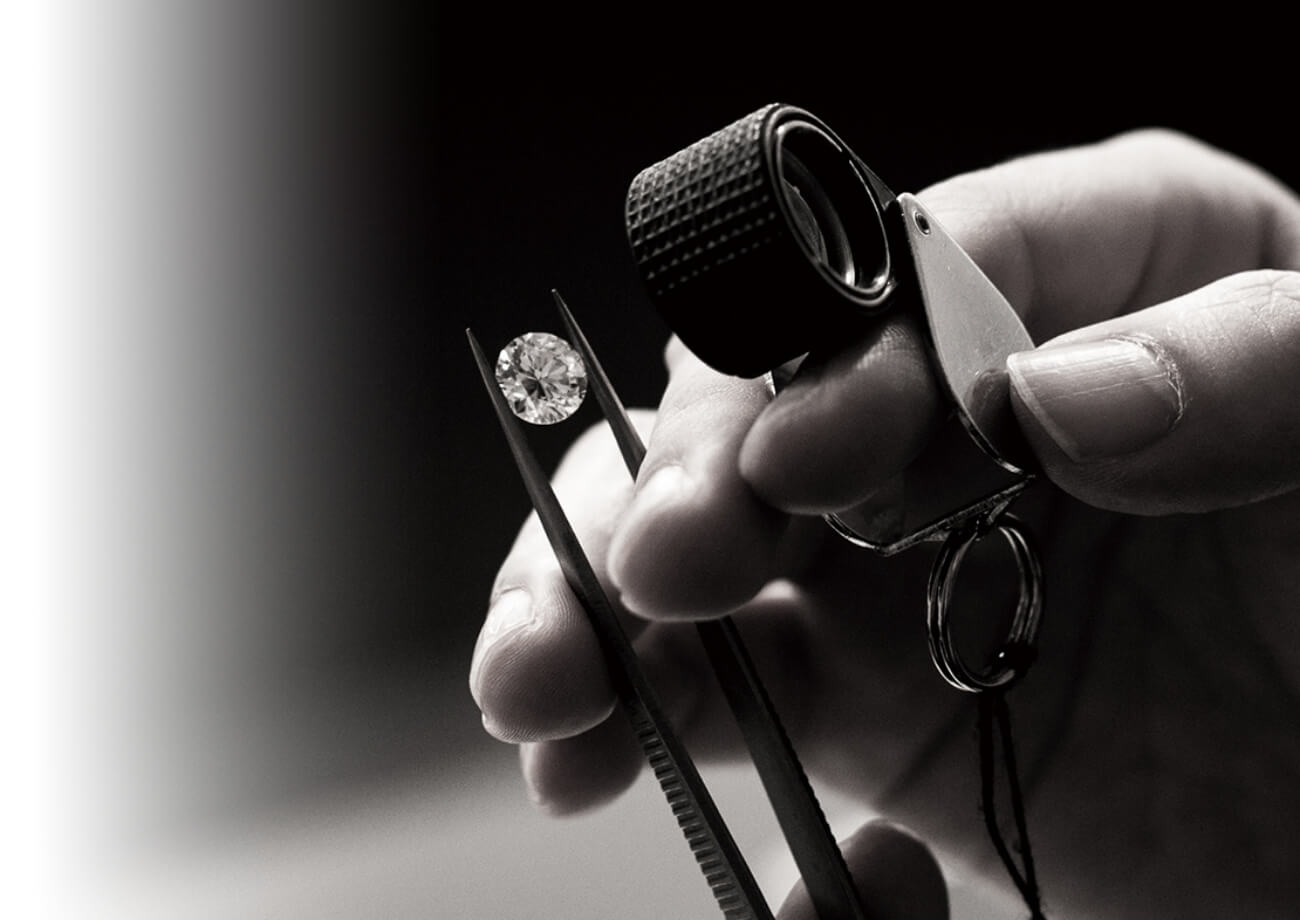 Thoughtful Design
The designers of Kagayoi strive to celebrate the feminine spirit, regarding all its subtle complexity, in concrete form. Upon spending time abroad in study and apprenticeship they returned to view with new eyes Kyoto's majesty and the beauty of Japan. Thus inspired, the designs they create draw on the best qualities of the stones and precious metals used to highlight the contours of the wearer's beauty, creating views that often surprise, startle, and thrill. All designs begin as hand drawings, ensuring that the final work will accurately reflect the designer's intent. What ensues are frequent discussions with the artisans as the design takes shape, and frequently to discoveries along the way.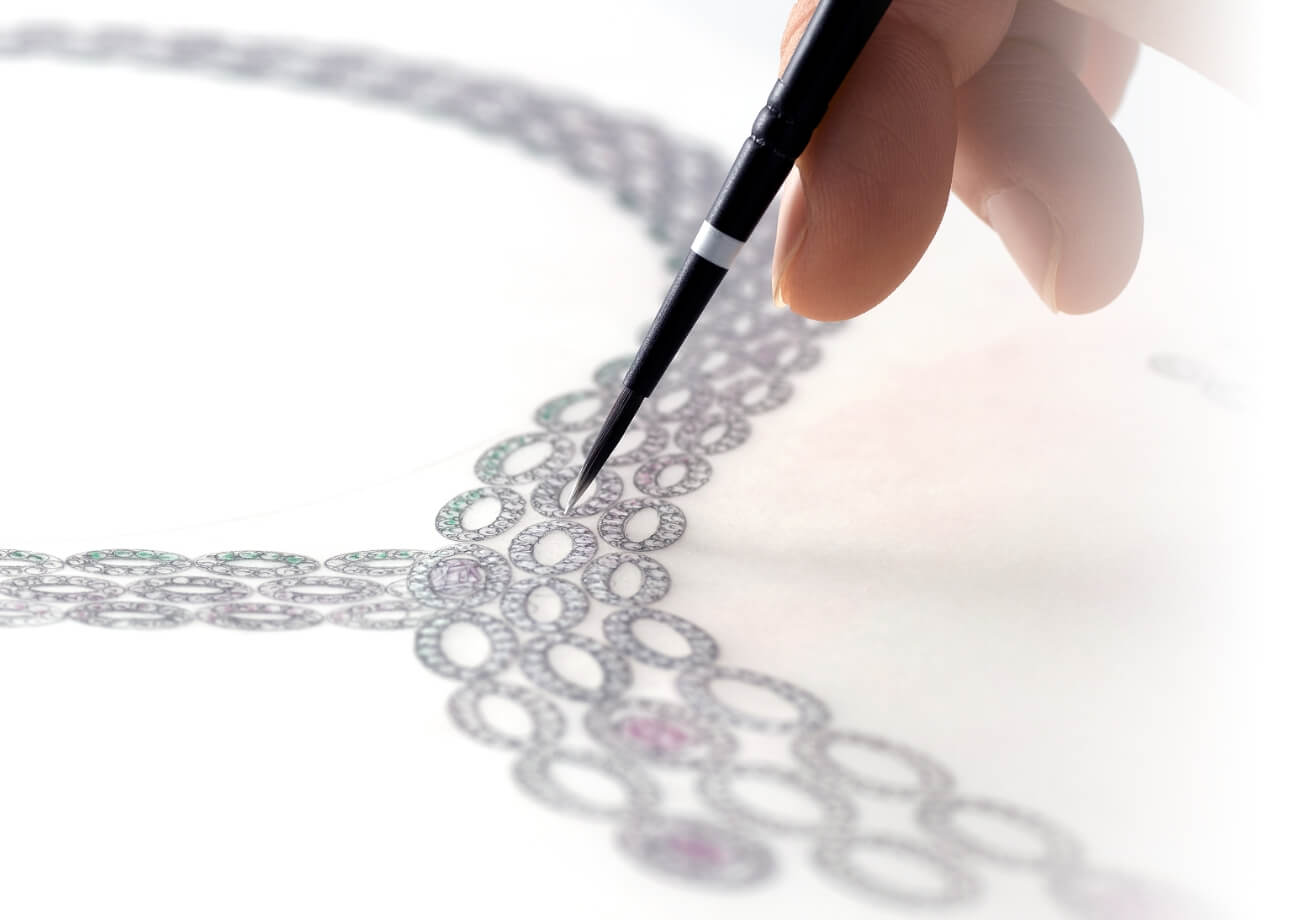 Skilled Hands Bring Beauty Forth
Every piece of Kagayoi jewelry must satisfy many criteria — brilliance and comfort when worn, settings that highlight the stones, faultless beauty when viewed from any angle, and timelessness worthy of a treasured heirloom. It is only through the skill of expert artisans that each piece of jewelry is transformed into a sublime piece that meets all of those criteria.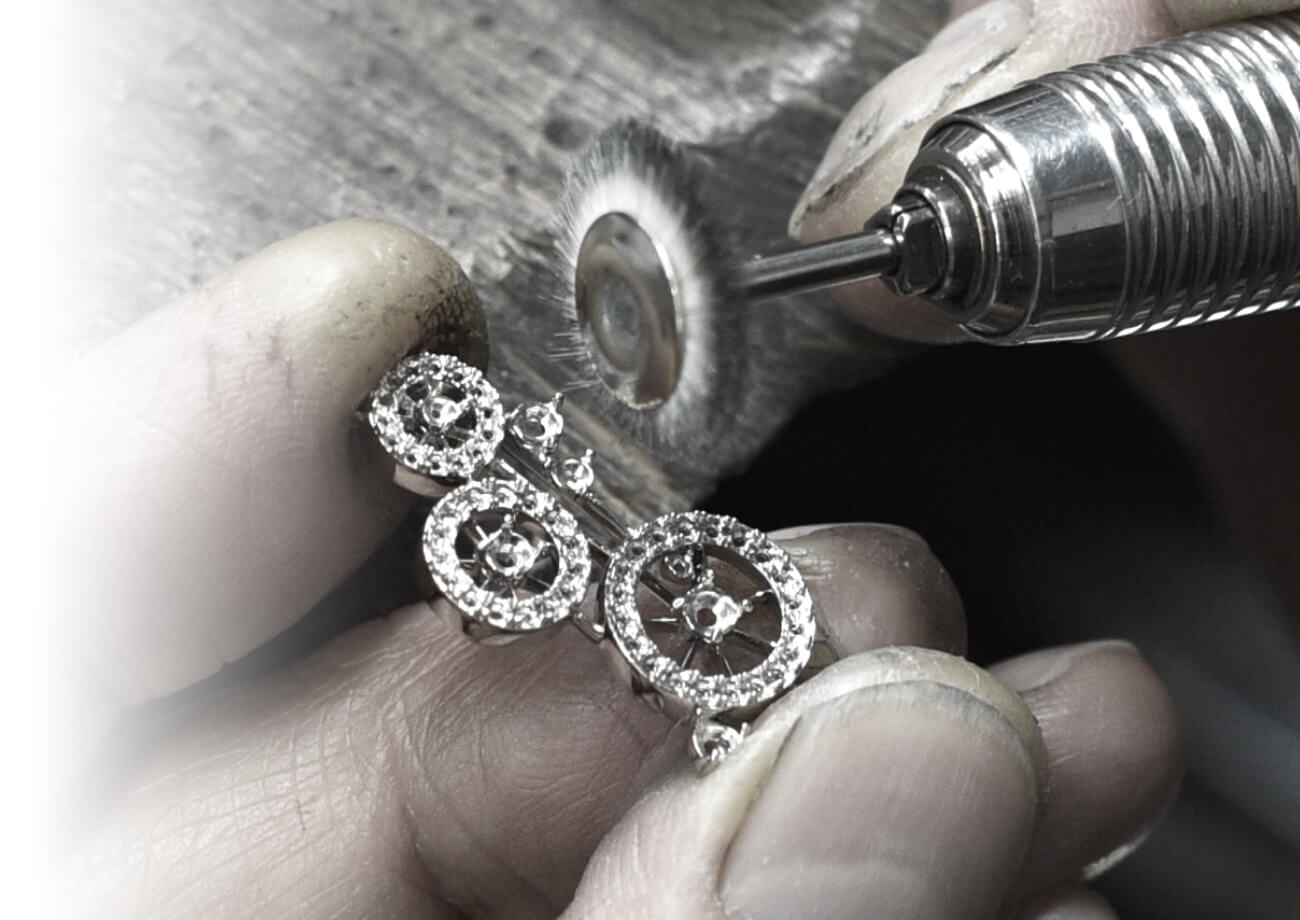 Listening Carefully When Setting the Stones
Experienced master jewelers can "hear" some sounds with their hands rather than their ears. Setting the stones is one of the most important steps in crafting jewelry. To set the stones properly in the prongs, the jewelry maker's hands sense the sounds of their resonance together, a skill requiring years of experience to develop. The precision of each tiny prong has a significant effect on the beauty of the entire piece.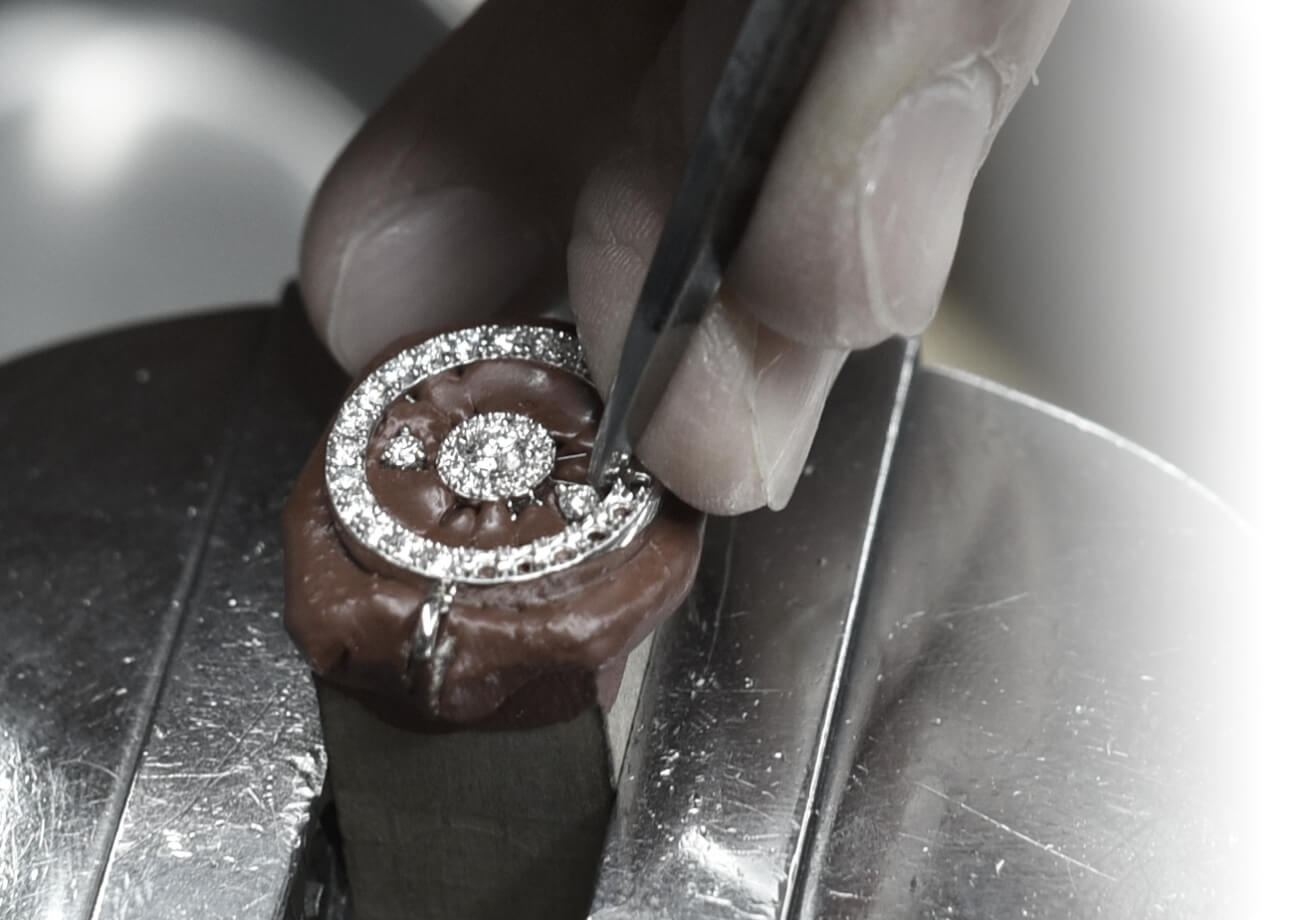 Creating Treasures to Last a Century and More
Imayo has kept faith with the declaration of its first studio master: "The standard we'll set for making jewelry today is that it will be here in 100 years." Our artisans have delivered on that tradition from crafter to crafter ever since. Quality that will last 100 years. Jewelry that will be just as beautiful and comfortable to wear 100 years from now. A timeless heirloom that will be handed down and beloved from generation to generation. This is the essence of what drives the artisans behind every piece of Kagayoi jewelry.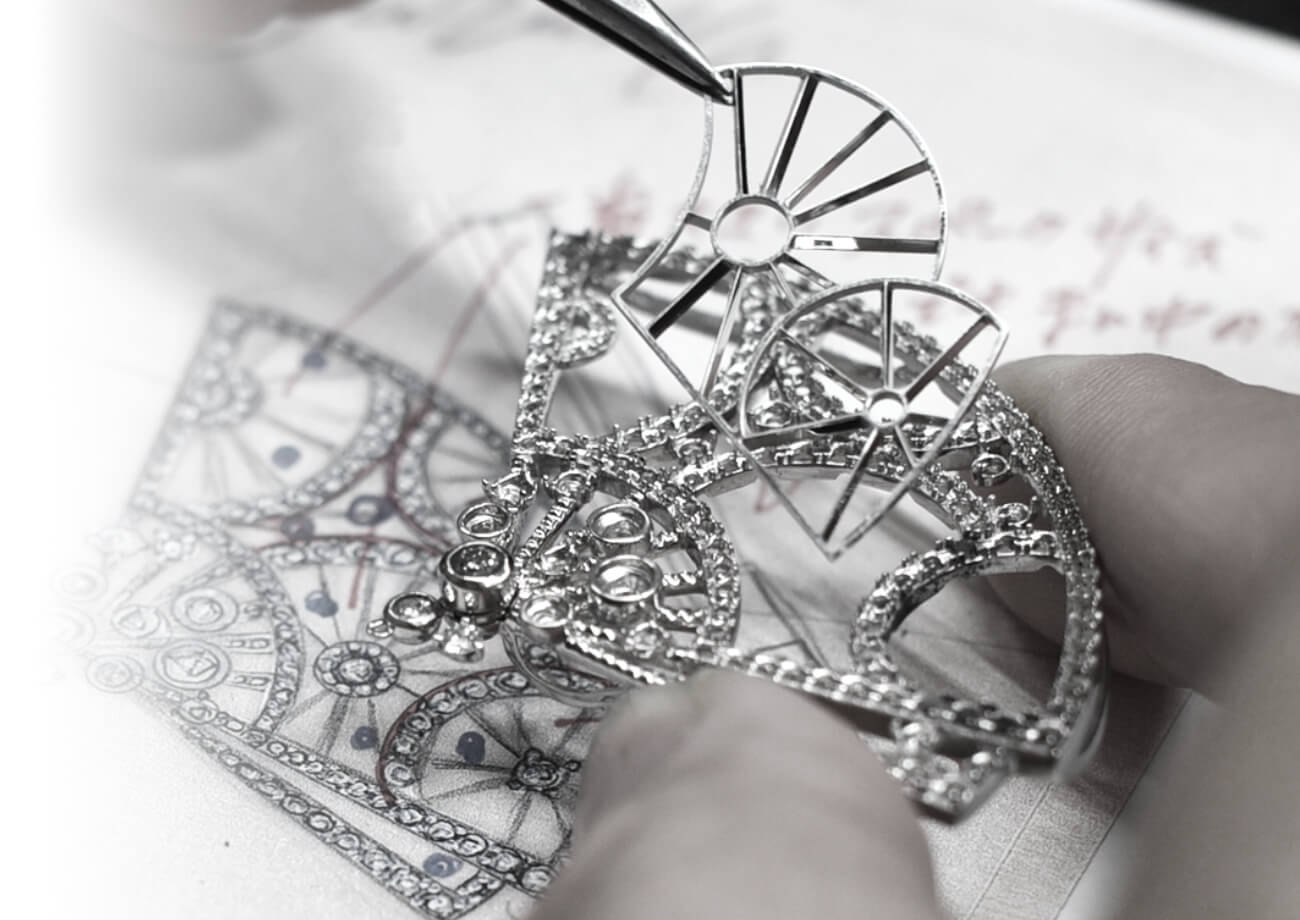 Timeless Craftsmanship | The World of Kagayoi