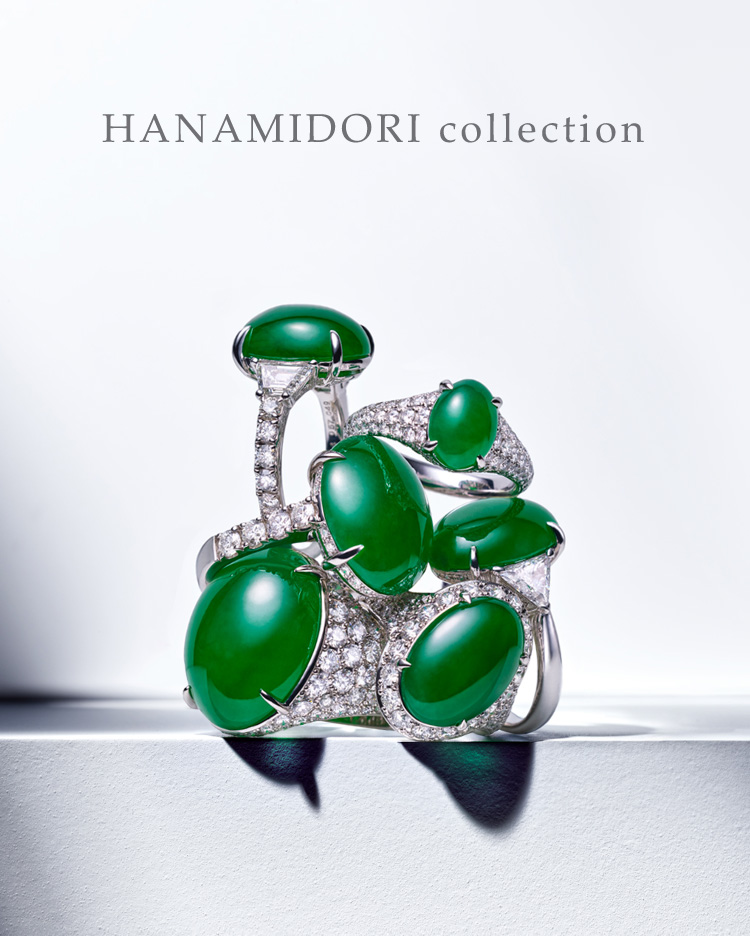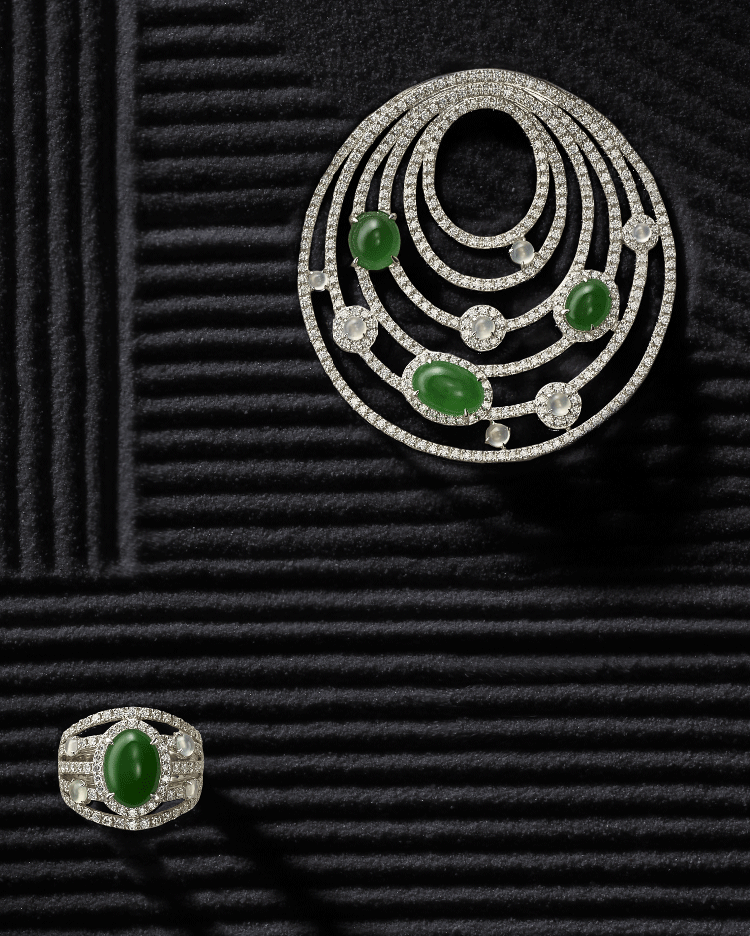 The deep green color of jade is accentuated by diamonds and white jade, creating a restrained elegance that is fresh and modern to suit any type of fashion or situation.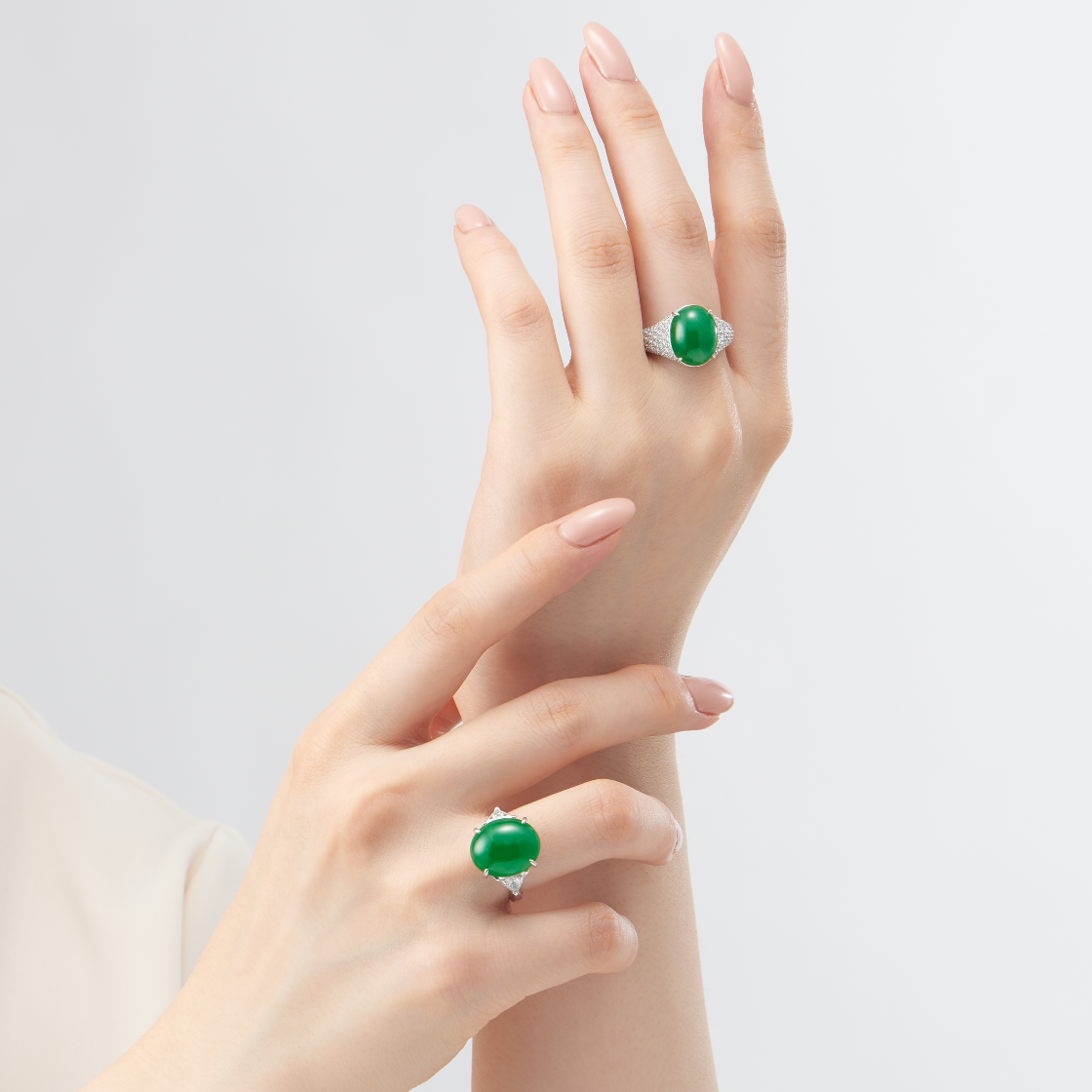 Carefully selected jade
Jade has long been treasured for its elegant luster and subdued color, always seeming at home when set against the skin. The quality of jade that characterizes Imayo jewelry has been part of the key to its appeal over the course of generations. It displays unsurpassed color, luster, and transparency.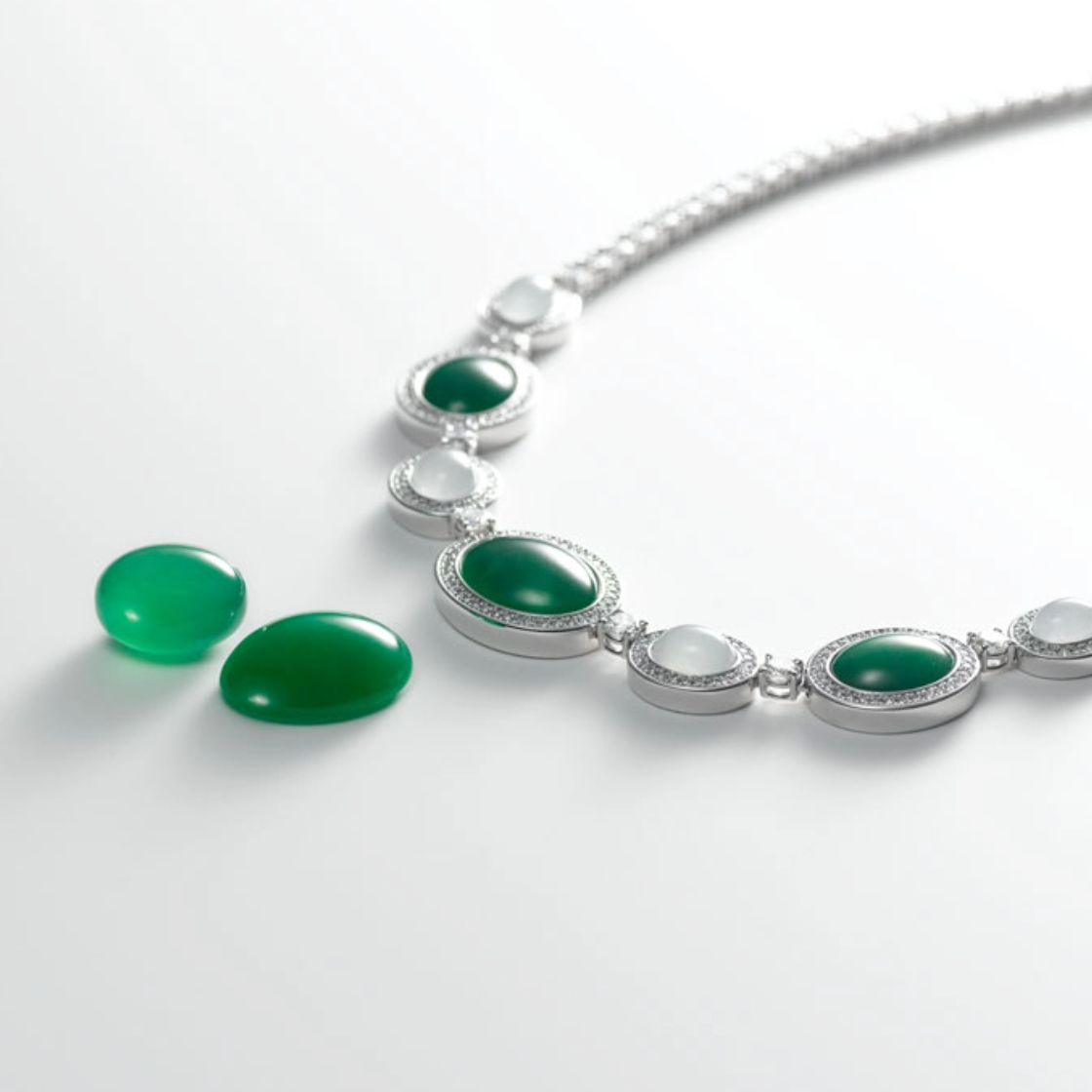 Mounds of deep green jade bring to mind a Japanese rock garden.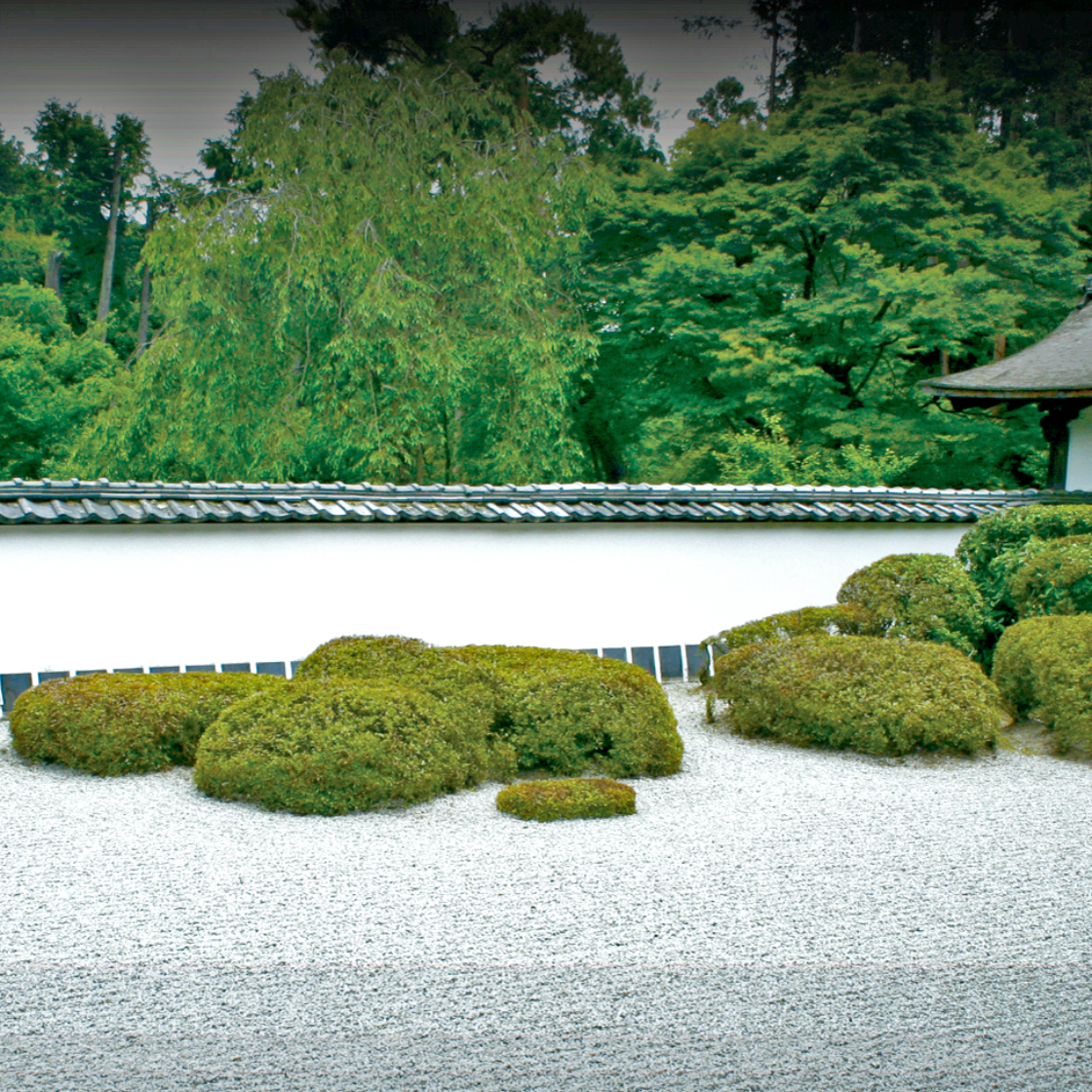 Evoking the delicate essence of a Japanese rock garden
One can see in the ripples and swirls of sand in a Japanese rock garden rivers, seas, and the vitality of all that is natural. In the Hanamidori Collection, diamonds are used to express the rippling flow of water, while jade depicts the green mountains of Kyoto. The imagination flows freely to awaken a spark of the inner life of the one who wears it.