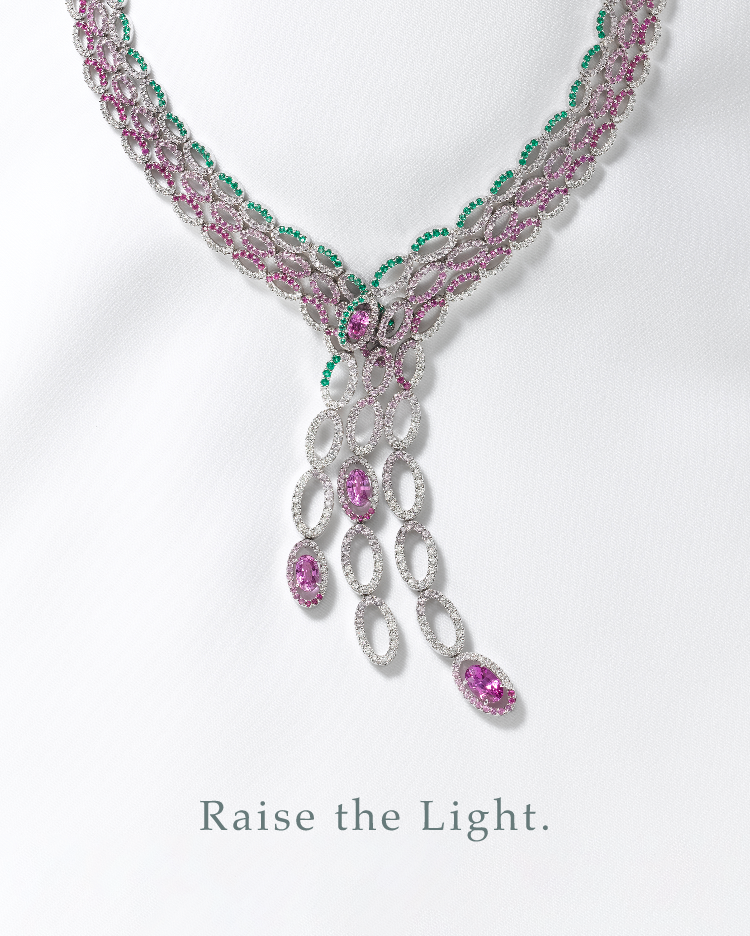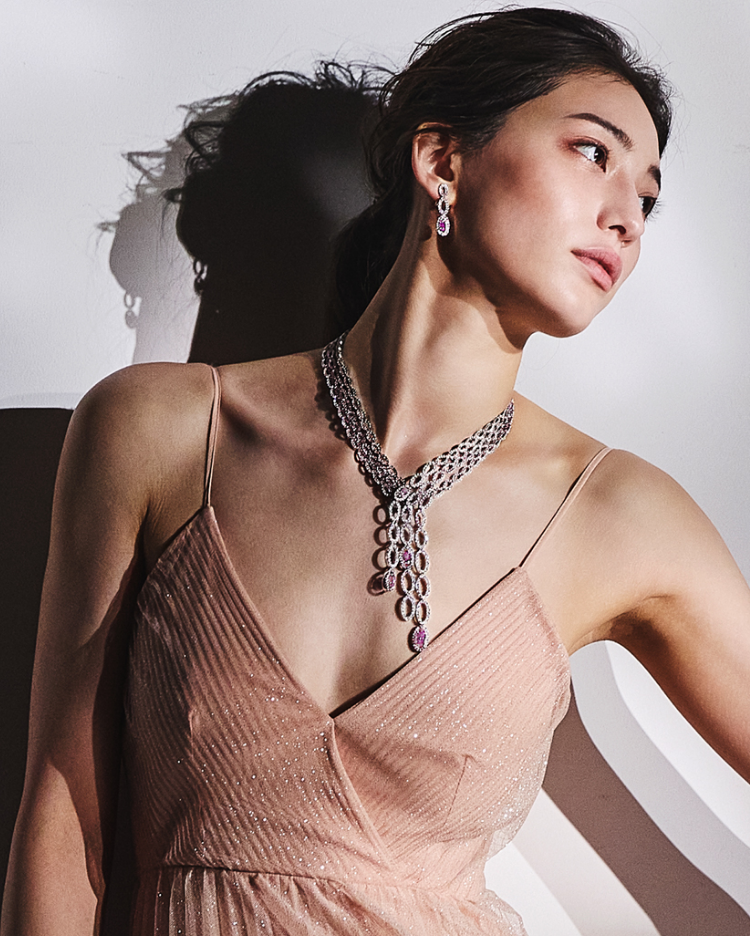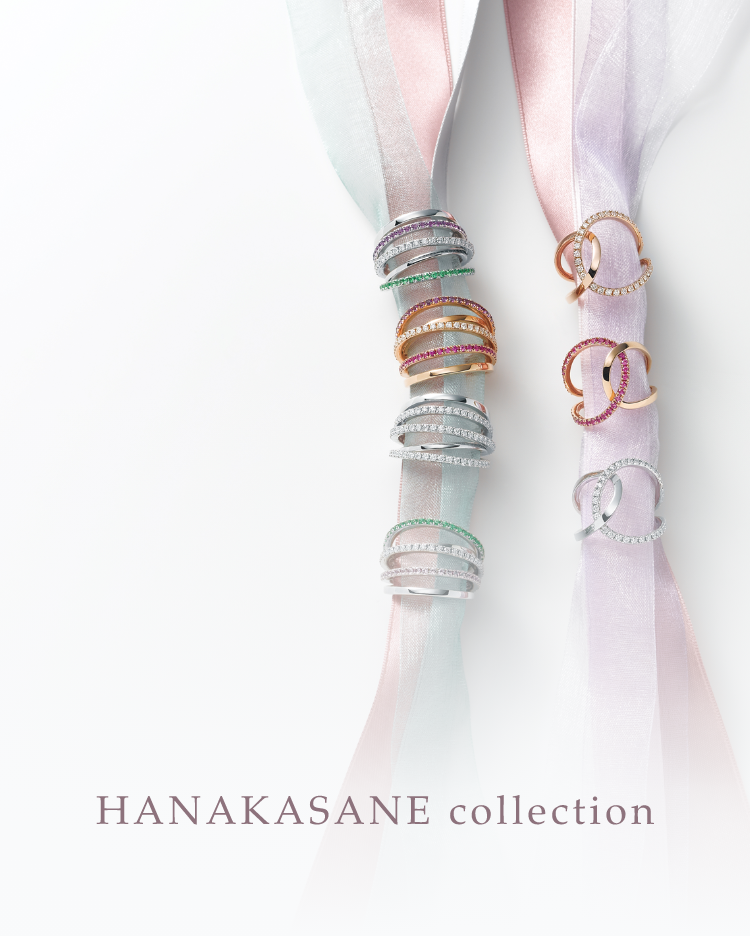 HANAKASANE collection
Japan is blessed with four distinct seasons, and the awareness of their difference defines a huge part of Japanese life and thought. The layering of clothes had traditional utility, and their colors evoked the seasons' distinctions. Sapphire, amethyst, and green garnet recall the glamour of soft color revealed in the folds of layered garments. Taken together they cause the heart to flutter, and rouse the sparkle that lies deep in the soul.
Cascading color
A thousand or so years ago women of the Heian era royal court in Kyoto wore a ceremonial 12-layered kimono, the splendor of which remains unequalled. It set a pattern of visual thinking that became deeply a part of Japan's aesthetic, in which colors are chosen on the basis of season, event, and even the recognition of the person one is with. The flow and color gradation of these pieces reflects the shimmering mix of colors that peeked out from the neckline and hem of those glorious garments. The tempered mix Imayo has created confers that enchantment to contemporary clothing.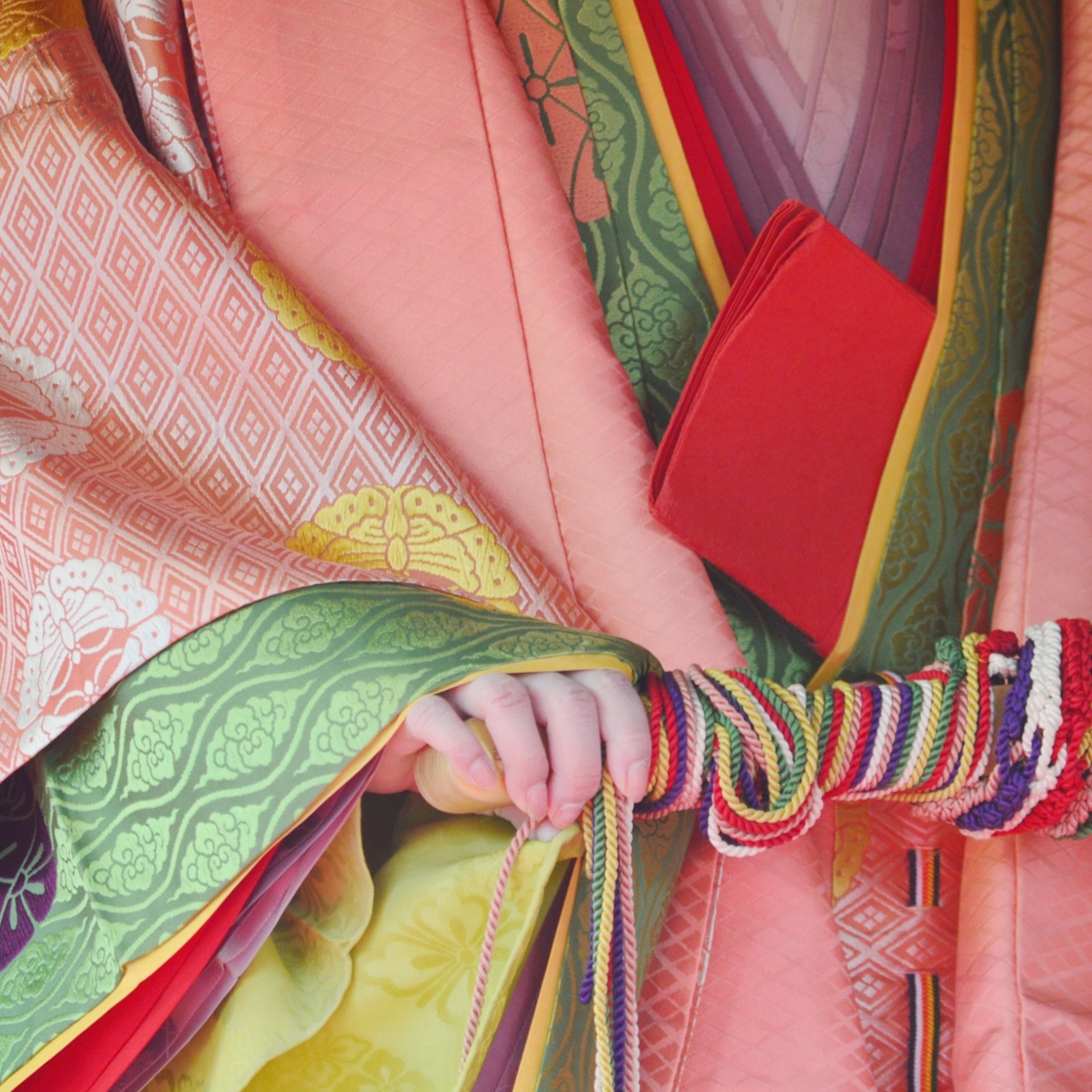 The necklace — a celebration of finely detailed design — flows as smoothly across the front of the neck as the soft, silken collar of a kimono. The overlap at the chest recalls the closure of that garment and focuses attention. But this piece also complements the beauty of the back of the neck, a fixation traditional kimono shares.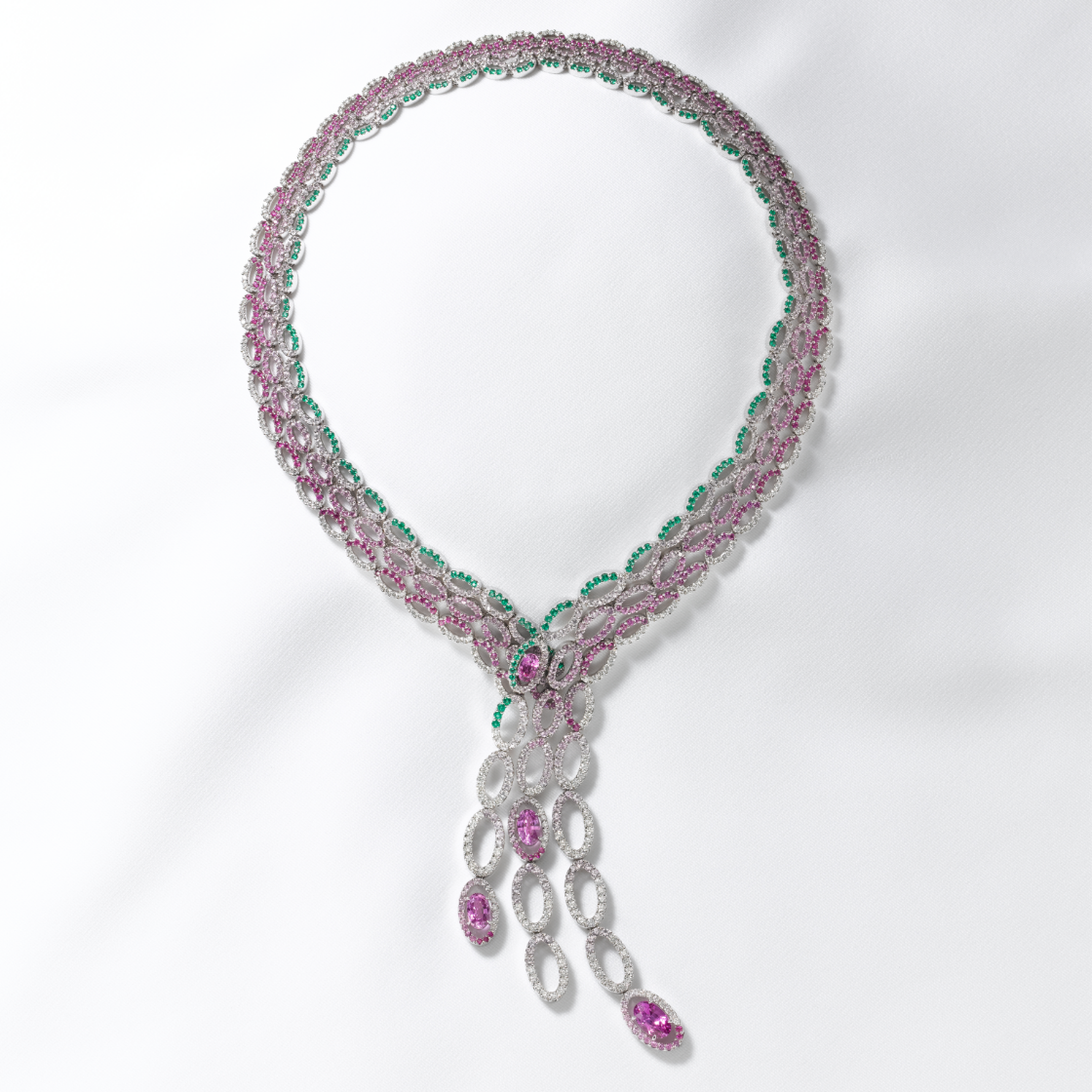 The hues of seasonal flowers project from these stones, a revered combination known by the name kasane. Every generation, in its way, responds to this gentle code.