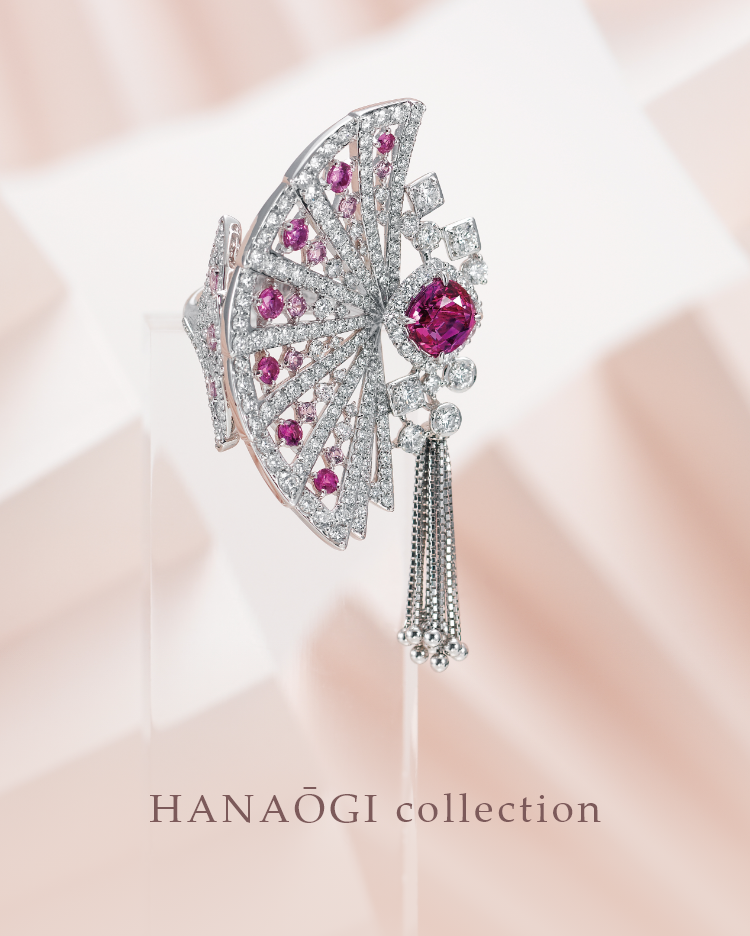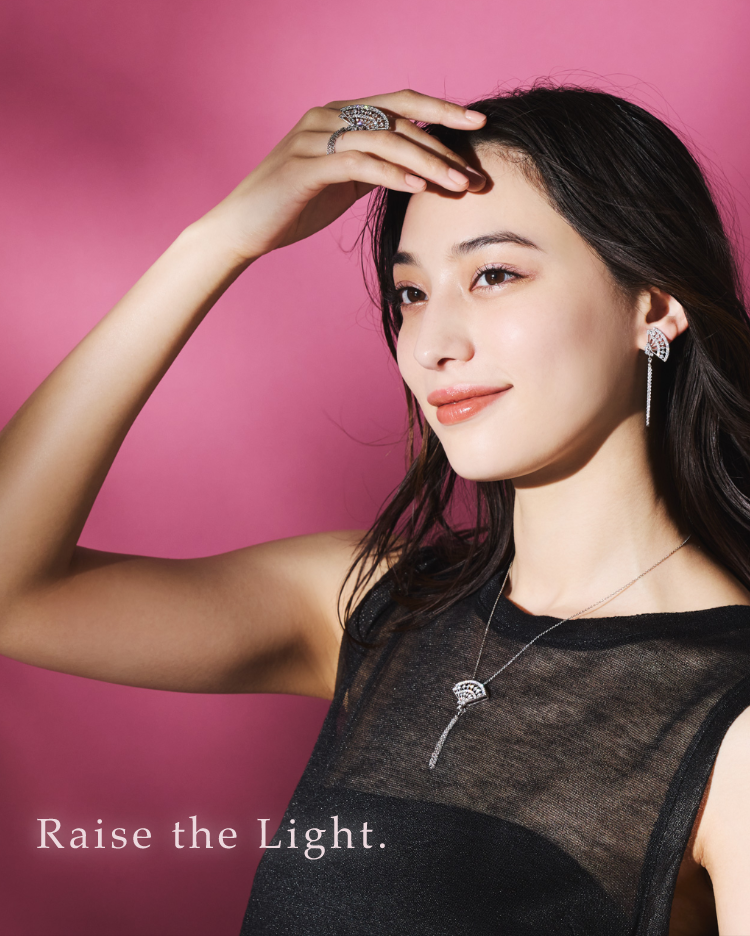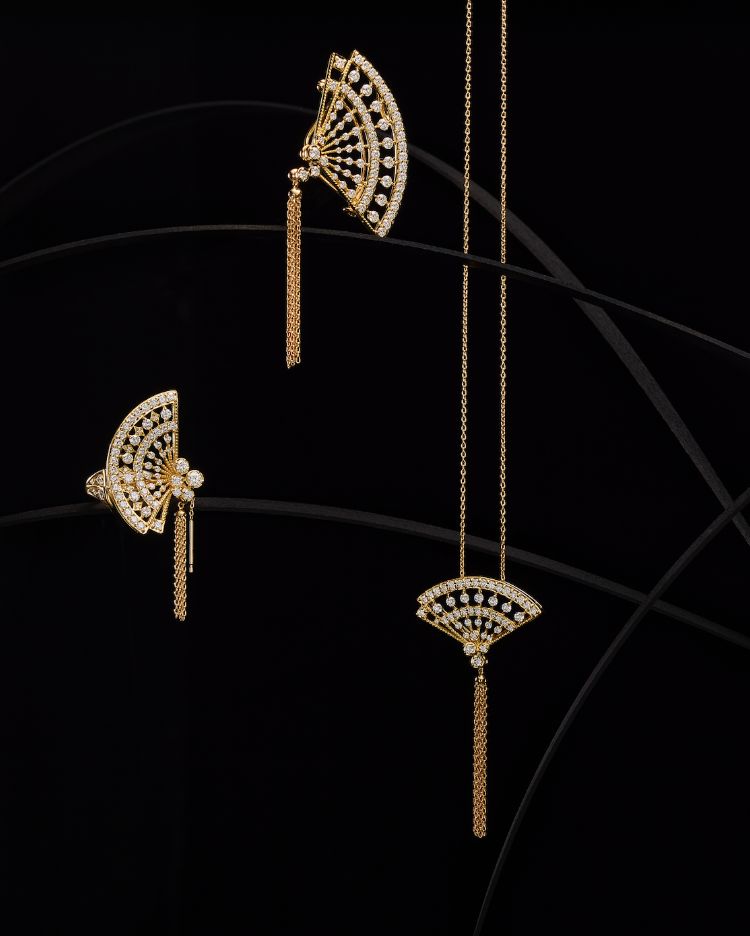 A collection designed to revel in form and the glamour it implies, in a thoroughly modern interpretation.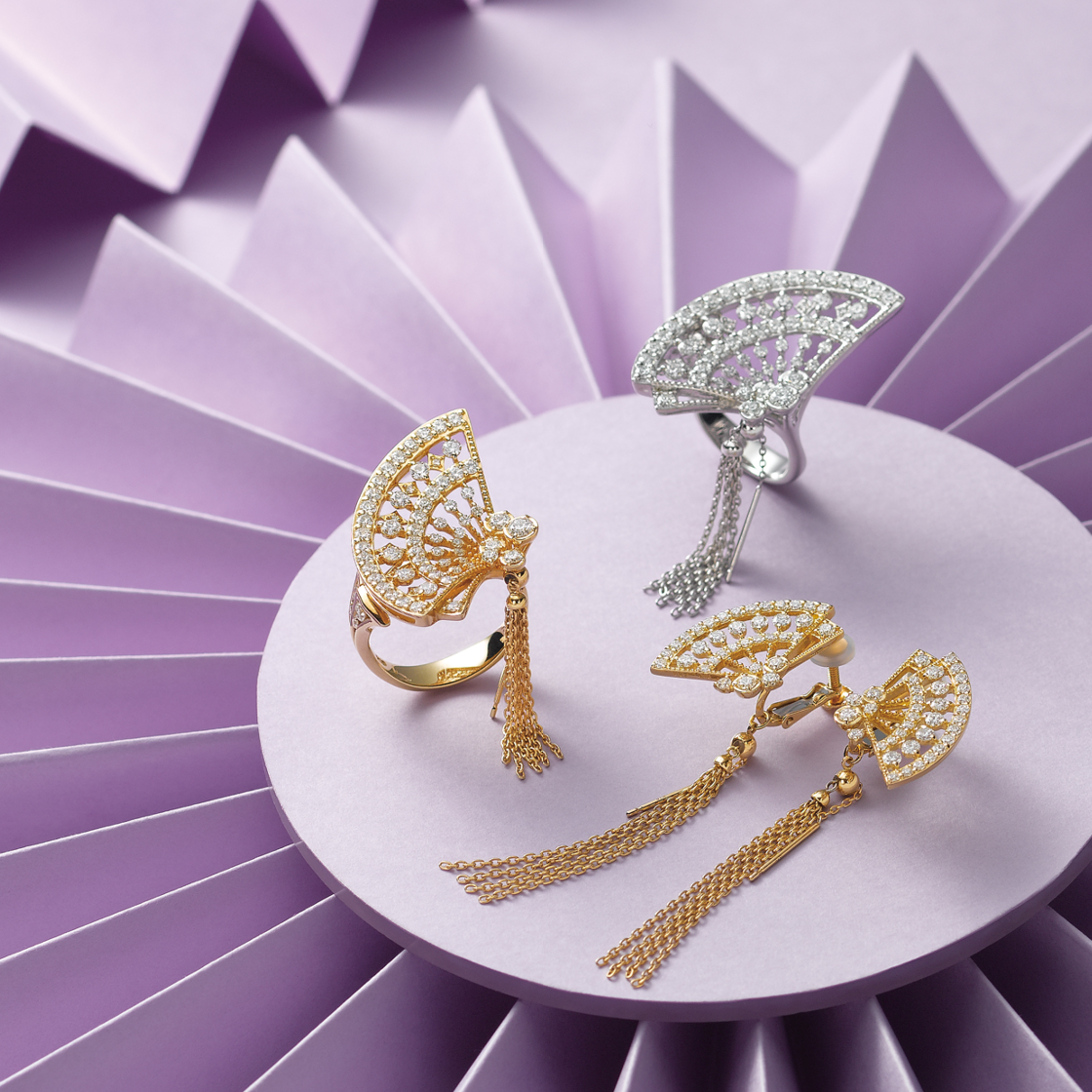 As it has, and always will,
an elegant expression of joy
connects spirits in every age.
The fan, whose shape comes to us unchanged from the ancient Heian era a millennium ago, finding its way into traditional ceremonies and classic performance, now again claims its place as a modern emblem of the genius and joy of times gone by. It created a gentle, cool breeze, but more than that, it appeared as an accessory to the most splendid clothing at the most auspicious of times, inciting fun, inviting fortune.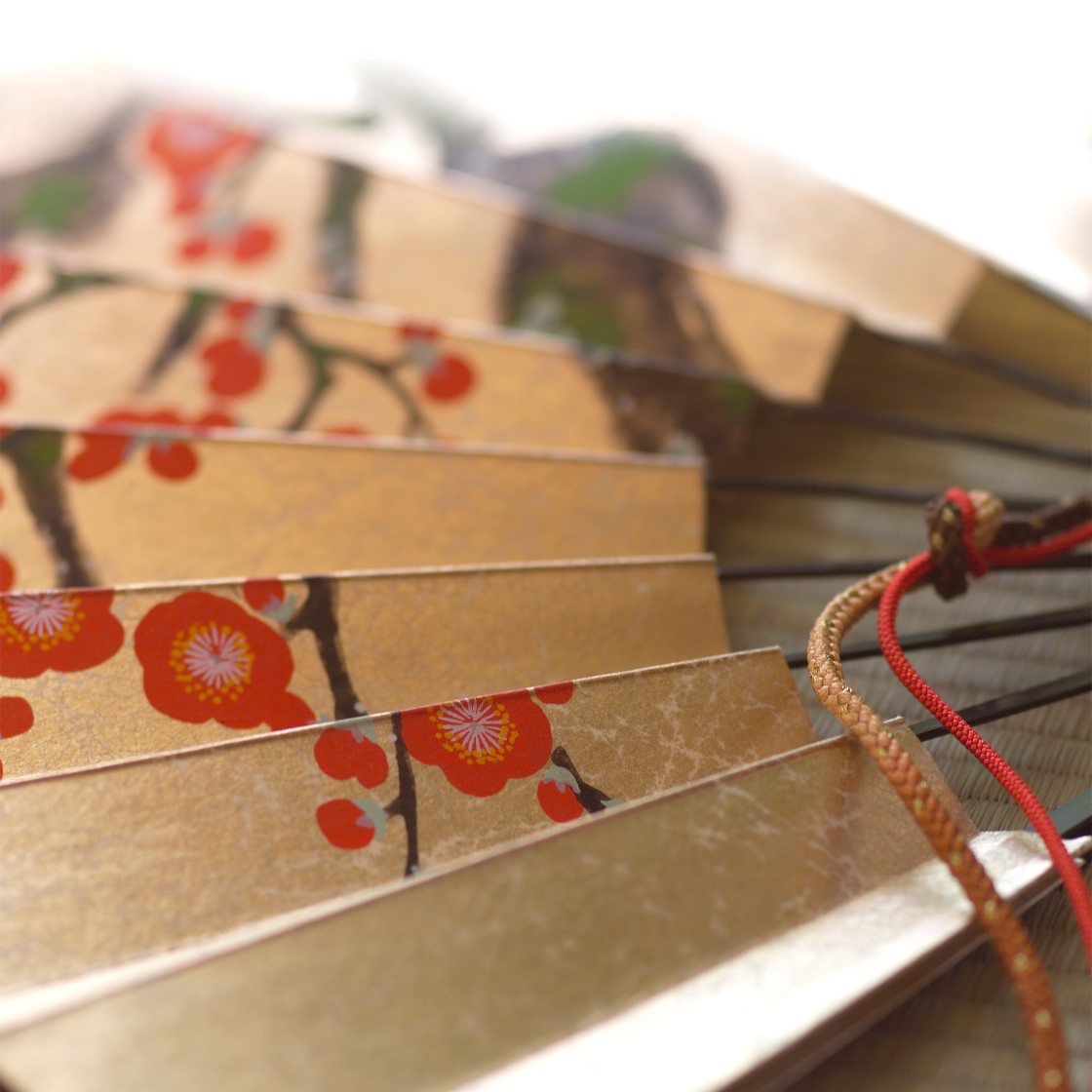 Unfolding in resplendent harmony
Hanaōgi Ring
The auspicious lines of the spread-open fan resonate around the large ruby that serves as a pivot. Projecting a three-dimensional appearance, the ring nevertheless lies smoothly along the finger. The fan's sides spread out magnificently and the tassel gently swings, unified in a design that expresses beauty and brilliance from every angle.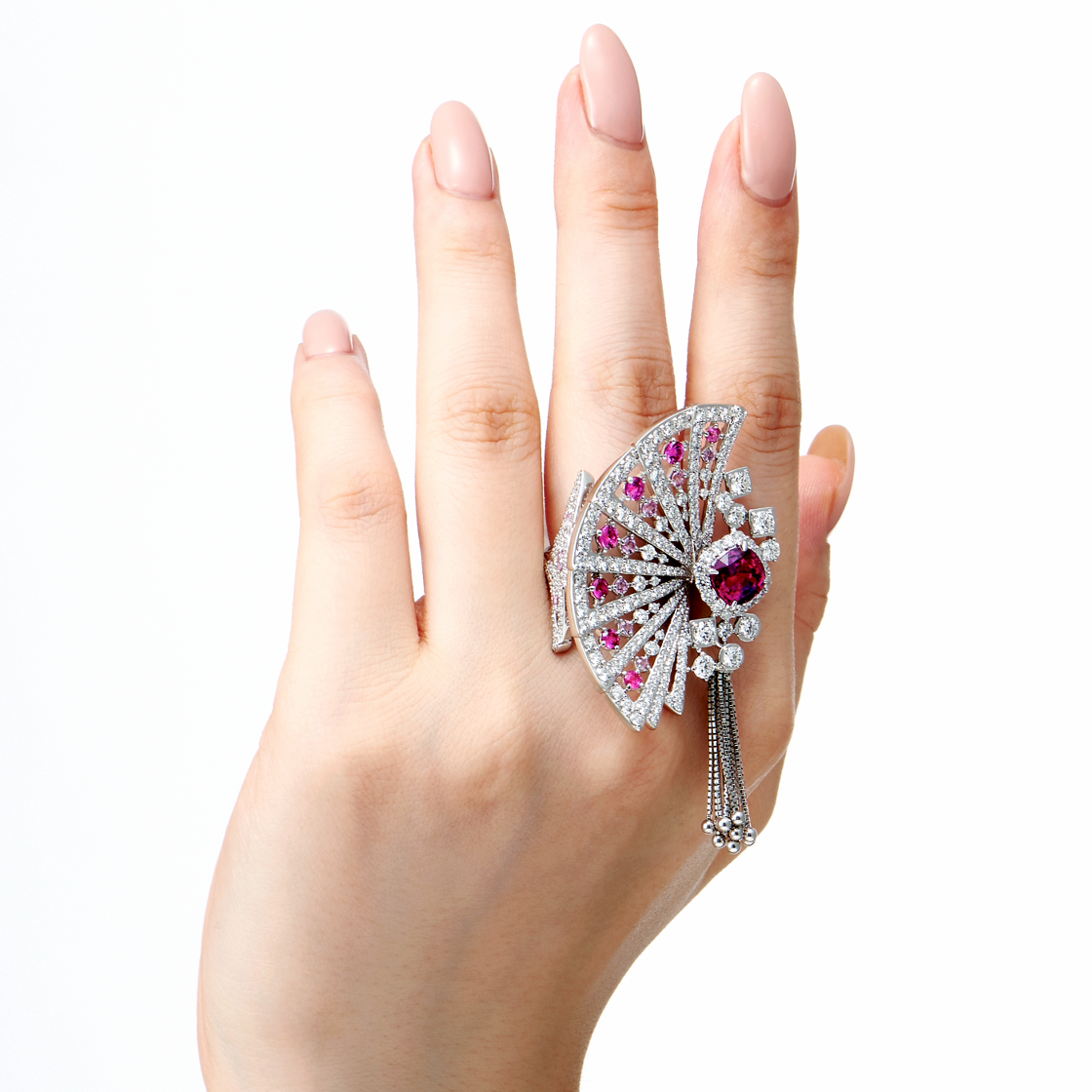 Recipient of widespread acclaim for its grace and ingenuity, this piece won the Governor of Tokyo Award at the 2016 JJA Jewelry Design Awards.