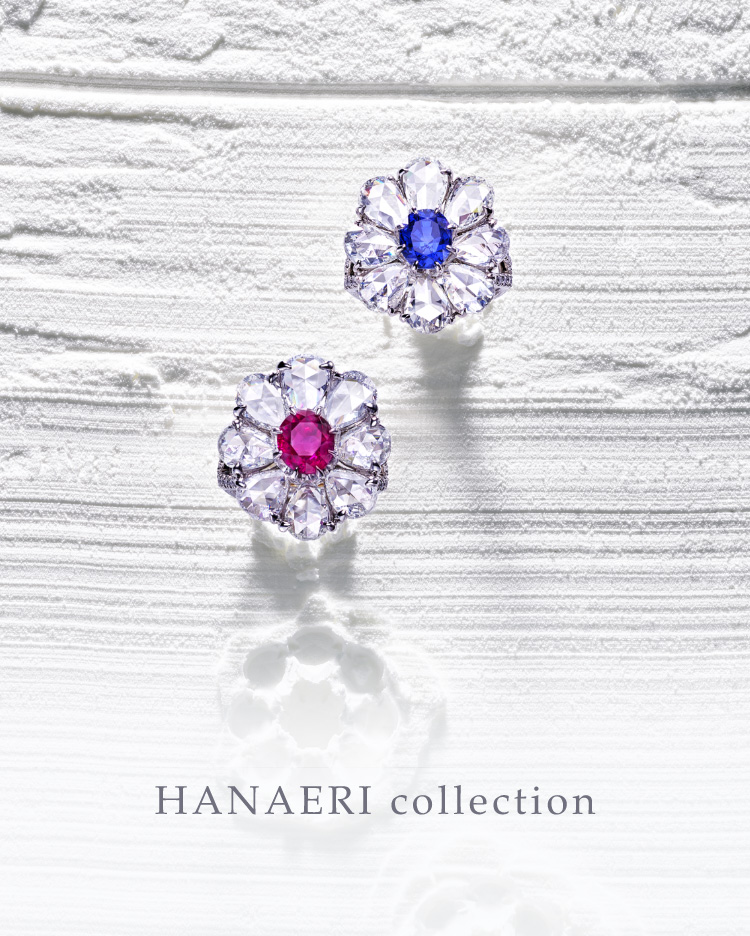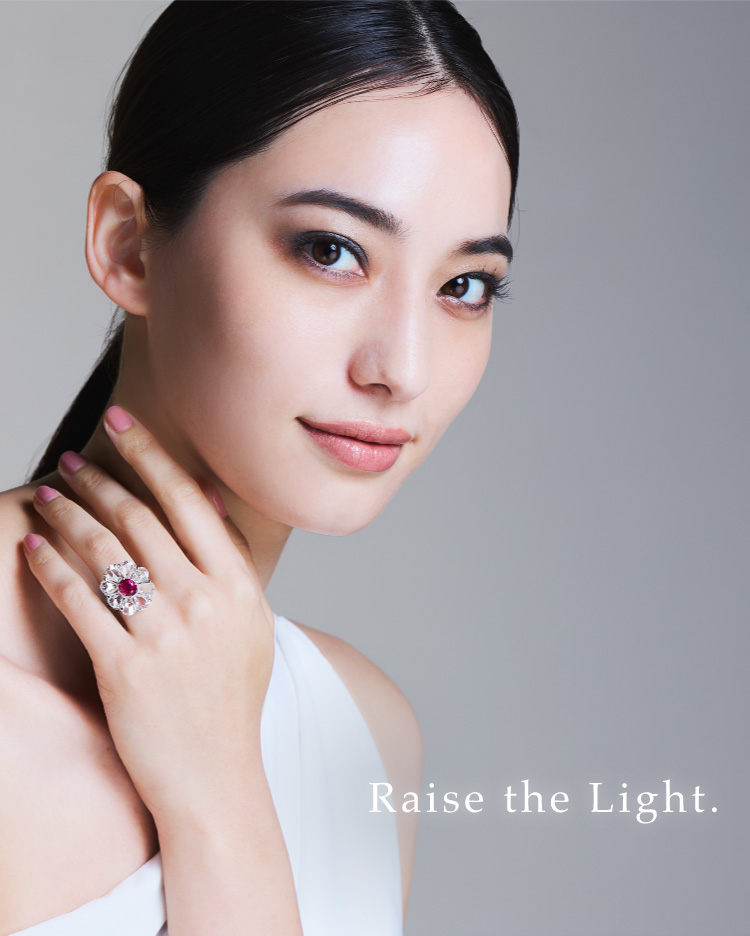 HANAERI collection
In the facets of large stones we see the petals of large flowers.

The delicacy of one, set against the strength of the other. Brilliance lives in that distinction.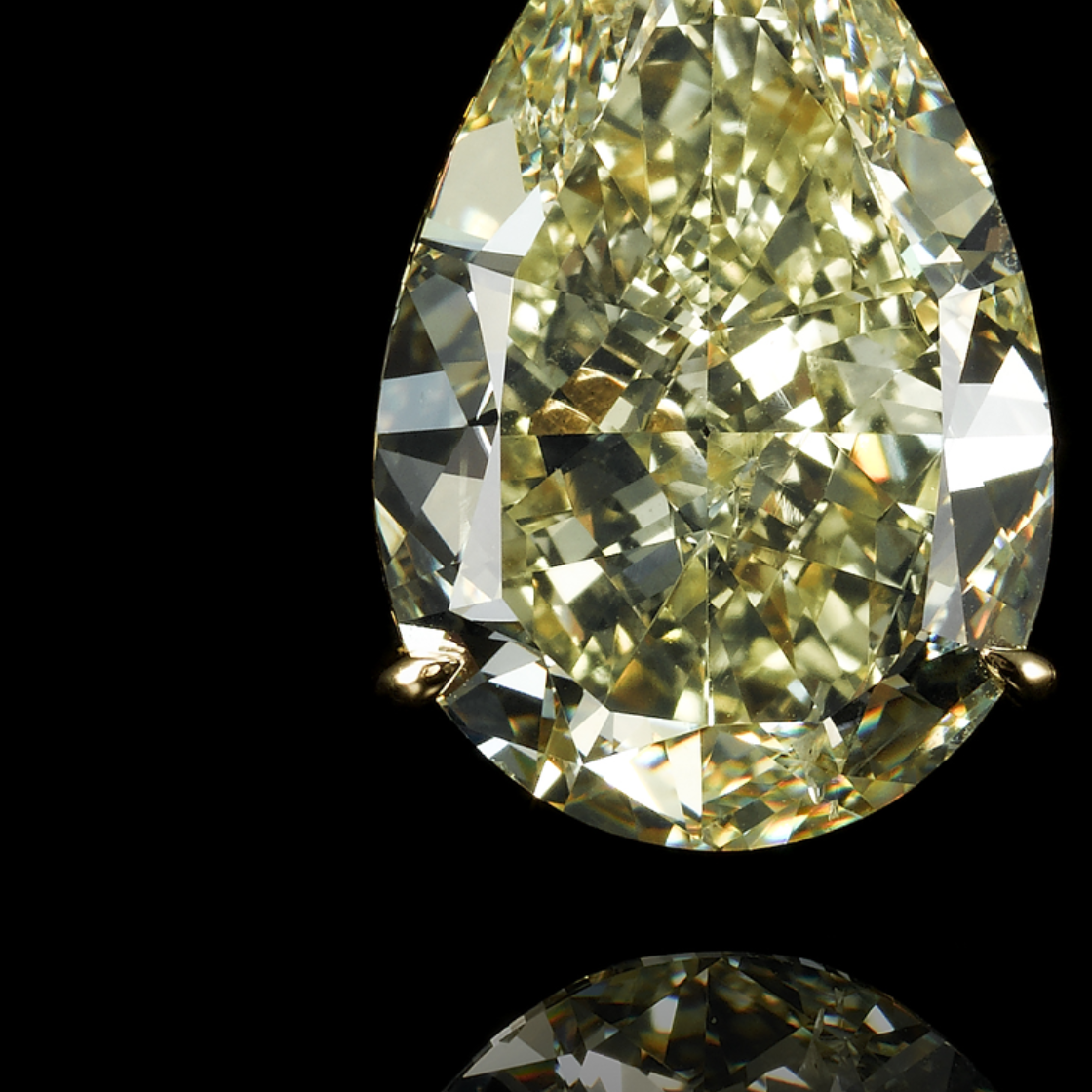 Select "blossoms"
Just as a master of Japanese flower arrangement selects a flower not only for its beautiful form, but for its strength, the Hanaeri Collection uses only gemstones carefully selected for their striking impression.

Sophisticated, elegant flowers that speak to a distinctly modern femininity.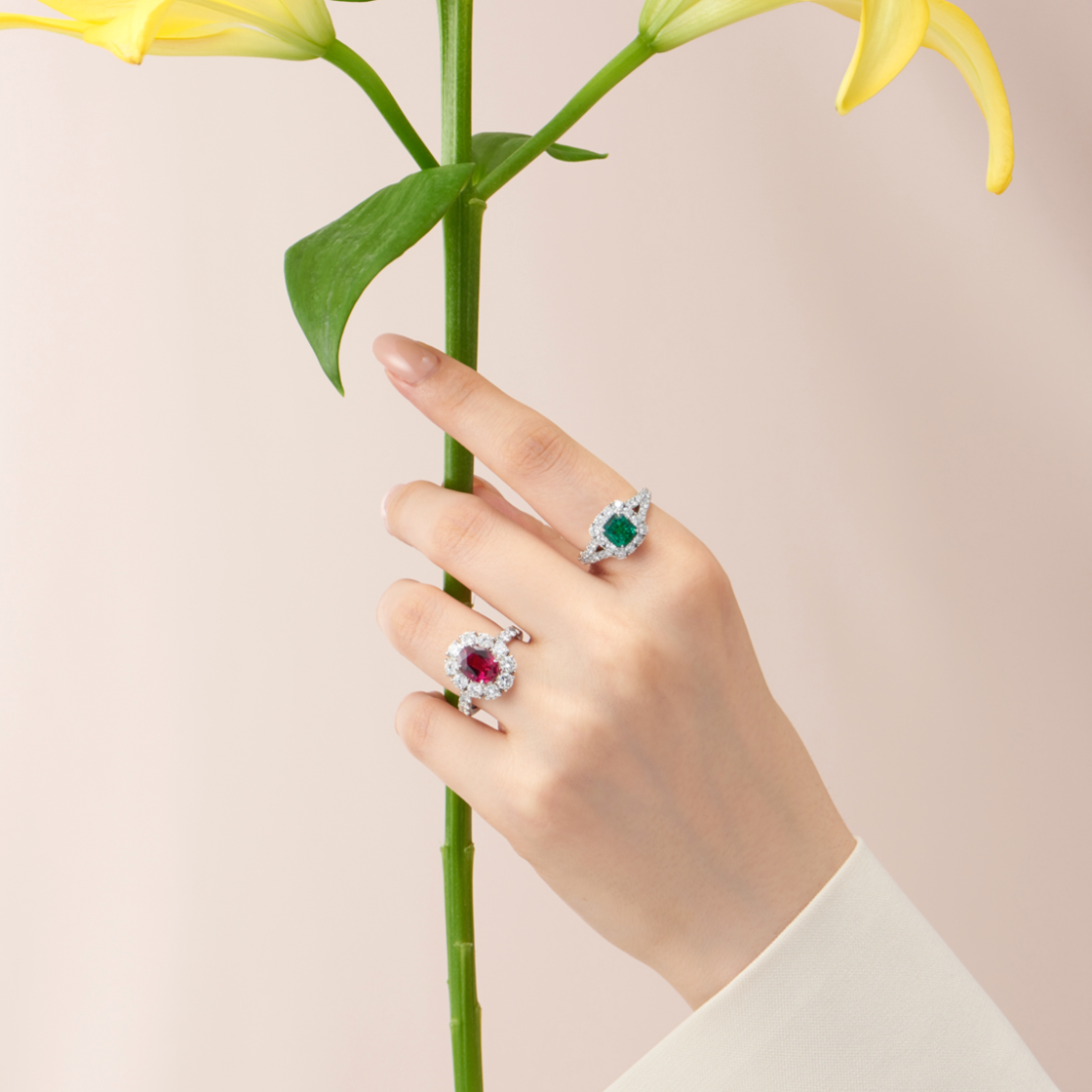 Large gems take center stage
Gemstones as beautiful as these demand to be featured in a way that maximizes their radiance. The Hanaeri Collection focuses on timeless design and quality to achieve jewelry that will be a treasured heirloom for generations to come.